Dentistry for School-Aged Kids – Midland, TX
Where Smiles Grow Healthy and Beautiful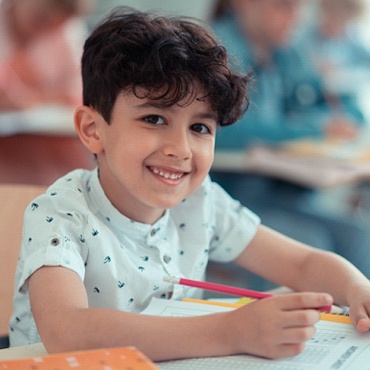 Now that you have a school-aged child at home, you're probably wondering when you'll have ample time to ensure the health of their teeth and gums. If they're like most kids, they're spending more time away from home at school, playing sports, or spending time with friends, but if you want to prevent cavities, bad breath, and other common dental problems, it's important that their baby teeth remain healthy and strong until it's time for them to fall out. As a dentist for kids in Midland, Dr. Youngblood will work closely with you to identify ways to help your child stay excited about oral hygiene and work toward a healthier, happier smile. Contact us today to schedule an appointment.
Dental Checkups & Teeth Cleanings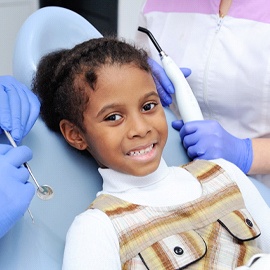 It is recommended that you bring your child in for regular dental checkups and cleanings every six months. These visits will allow Dr. Youngblood to examine their growing smile for signs of decay, gum disease, and problems associated with their bite development. Should there be a cause for concern, we will formulate a treatment plan to address these issues and ensure the health and longevity of your child's smile. We will also clean and remove hardened plaque and tartar that is known to cause cavities and periodontal disease.
Oral Cancer Screening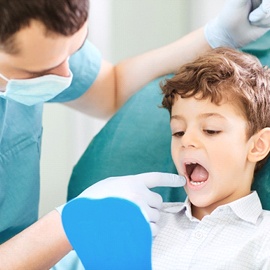 Although rare among children, an oral cancer screening is important at this age because it's not impossible. Unfortunately, this disease knows no age, so by allowing us to quickly examine and check for abnormal growths, lesions, or sores during a regular checkup, we can make sure your little one's oral health is in good shape. Should we find anything that might point to signs of oral cancer, we will refer you to a specialist who can provide a formal diagnosis and appropriate treatment.
Dental Sealants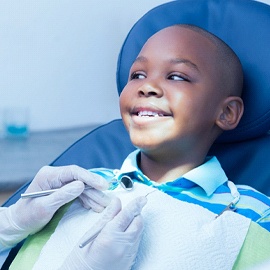 Although your child may be school-aged, they are likely still struggling to brush and care for their teeth as they should. Oftentimes, the molars and premolars are the hardest to reach, causing them to be neglected. To protect these teeth from bacteria and food particles that like to burrow into the tiny pits and grooves, we can apply dental sealants, which are a clear, plastic coating that is placed over the chewing surface to serve as a barrier between the tooth enamel and harmful particles. Taking only minutes to apply, this can easily be done during a regular checkup, and with proper care, they can last a decade or longer.
Fluoride Treatments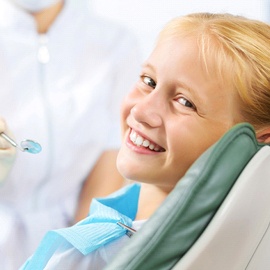 Fluoride is a natural mineral found in most city water and toothpaste brands. Known for its many benefits, it can better protect against tooth decay and strengthen tooth enamel. Our team can easily administer a fluoride treatment during your child's regular checkup, especially if they are prone to cavities or show signs that might cause them to experience problems with tooth decay. Taking no time at all to apply, the process is completely painless and only requires your child to avoid eating or drinking for 30 minutes after receiving the application.
Nightguards/Sportsguards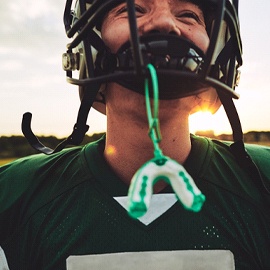 Whether your child is an athlete or simply enjoys playing outside, a custom-made sportsguard is a great way to better protect their teeth and soft tissues from injury. A sudden fall or accident on the field can result in an immediate trip to the emergency dentist, which can be timely and costly. However, with a sportsguard, their smile will be safeguarded.
If sports aren't what you fear will harm your child's teeth but instead, their teeth grinding, we can also provide customized nightguards to keep their pearly whites from coming into contact with each other throughout the night.
Tooth-Colored Fillings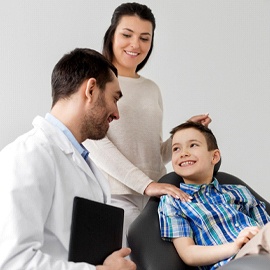 No matter how hard you may try to keep your child's teeth clean and free of harmful bacteria, cavities can still develop. No matter the reason, it is important that you do not let a cavity grow, as it can damage the dentin and pulp layers of their tooth, causing immense pain. To prevent this from happening, we will recommend a tooth-colored filling that uses composite resin, which is a malleable solution that is color-matched to blend in seamlessly with your child's smile. Not only does it provide a tight seal to keep infection out, but it also makes it impossible for anyone to tell your child has had dental work.
Tooth Extractions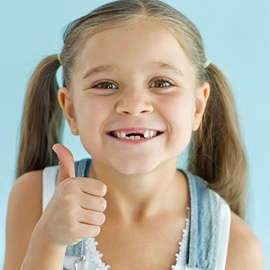 Only in situations where it is absolutely necessary will our team recommend a tooth extraction. This process is not designed to be the "go-to" solution but instead, it serves as a last resort when attempting to improve and protect the future of your child's oral health. Most often, this procedure is recommended when a primary (baby) tooth will not fall out and the permanent tooth needs room to erupt, when a tooth is severely decayed and cannot be saved with other restorative options, or when orthodontic treatment is necessary but adequate space is not available for proper tooth movement. No matter the reason, our team will be here to ensure your child's safety and comfort, providing anesthesia and sedation, if necessary.
Non-Nutritive Habits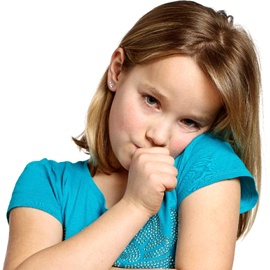 By the time your child is attending school, thumb sucking and pacifiers should no longer be a part of their normal routine. These comfort solutions are fine for infants and toddlers, but school-aged children who continue to practice these non-nutritive habits are at risk for serious orthodontic problems. If you are having difficulty getting your child to give them up, we can assist in providing tips and techniques that will help them break the habit without adding more stress to the situation.
Metal-Free Dental Crowns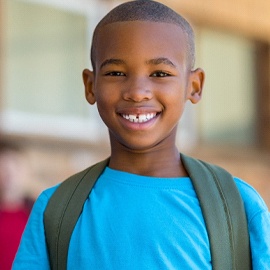 If a tooth-colored filling is not sufficient in addressing a severely decayed or damaged tooth, your child's pediatric dentist in Midland may suggest a metal-free dental crown. Using the highest quality materials, we can easily remove damaged areas of their tooth and secure a custom-made restoration over the weakened tooth for added protection. Not only will it remain durable for years, but it will prevent future reinfection while strengthening the natural tooth structure, allowing your child to regain normal oral function.