Children's Emergency Dentist - Midland, Tx
Keeping Midland Kids Smiling for Life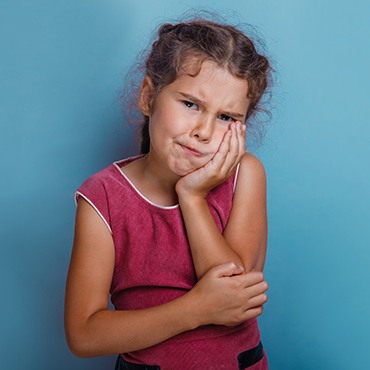 Despite your best efforts to keep your children safe from harm, dental emergencies can happen for a variety of reasons that are often outside of a parent's control – maybe your daughter fell and banged a tooth on the sidewalk while playing with friends, or your son bit down too hard on a popcorn kernel by mistake. Whatever the case, one thing is certain: the team at Midland Kid's Dentist is here for your family during this difficult and often frightening time. Please don't hesitate to reach out to our doctors and staff members right away here in Midland, TX for assistance. We see emergency cases as soon as possible!
What Counts As A Dental Emergency?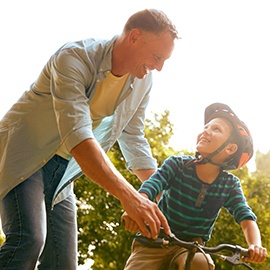 First of all, we trust you and your child's judgment in these situations. If they're in pain and upset, we want to see them and provide them with relief. However, if you're still unsure, here are some of the most common situations that Dr. Jones and Dr. Youngblood would classify as "emergencies":
Partially Dislodged Tooth
Fully Dislodged (Knocked-Out) Tooth
Severe Toothache
Injured/Cracked/Broken Tooth
Damaged Or Lost Dental Restoration (Crown, Filling, etc)
Object Stuck Between The Teeth
Oral Bleeding
Lip/Soft Tissue Injury
Jaw Injury
What Should I Do First In A Dental Emergency Situation?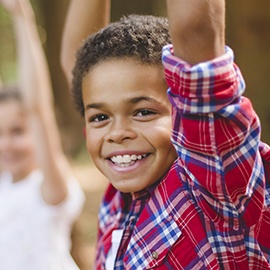 Stay calm! It's important to show your child that you're in control of the situation and that you will take care of them. If any pieces of their teeth have become fully dislodged, gather them and keep them moist in a glass/container of milk. You can alleviate any bleeding by applying gentle but firm pressure to the affected area of the mouth with a piece of cloth or gauze, and a cold compress held to their cheek may reduce swelling. Be sure to call our dental office right away for more first-aid tips!
If your son or daughter is experiencing heavy, sustained bleeding or their jaw is possibly broken, please go straight to an emergency room in your area for immediate help.
How Can I Prevent Dental Emergencies?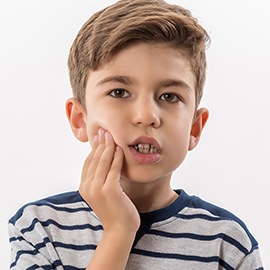 While dental emergencies will never be 100% preventable, there are ways to minimize your family's risk, including the following:
Don't let your child use their teeth to open packaging; show them how to use scissors safely instead!
Instruct your child not to bite on the ice in their drinks. Also, limit exposure to foods that are overly tough, chewy, or sticky in nature.
Always make sure that your child wears a mouthguard when participating in sporting events.
Schedule checkups and cleanings every six months here at Midland Kid's Dentist! By inspecting smiles on a regular basis, our team can catch small dental problems before they're able to grow into serious ones.