Special Needs Dentistry For Kids - Midland, TX
Every Child Has a Dental Home Here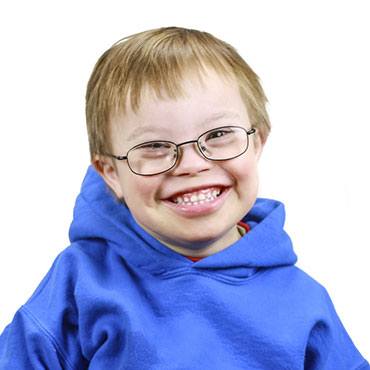 It seems like every child has their own way of making an impression. Some of them are goofy and are always finding ways to make us laugh, while others constantly surprise us with how smart they are. A few of them are downright adorable in ways we can't even describe. Of course, a portion of those adorable, smart, and funny kids also face significant challenges in life. These special needs children occupy a big place in our hearts, which is why we bend over backward to provide them with the oral healthcare they need in a comfortable environment.
Every Child Has Unique Dental Care Needs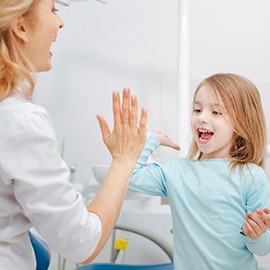 Regular dental visits are essential for all kids, regardless of their shape, size, or abilities. However, it is particularly vital for children who face certain behavioral, physical, or cognitive challenges. Here are just a few examples of why this is so:
Children with certain behavioral disorders may be able likely to grind their teeth or bite down on objects that aren't food.
Whether because of physical or cognitive limitations, some kids find it very difficult to get into a regular routine of brushing and flossing their teeth.
Some conditions, such as Down syndrome, may cause teeth to erupt late or never erupt at all.
By making sure your child visits their special needs kid's dentist with regular dental checkups, you give us an opportunity to spot dental problems before they become severe. Allowing us to treat such issues early on may spare your child from cavities and other painful conditions down the road.
Excellent Dental Care in a Comfortable Setting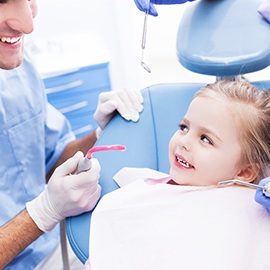 If your child has special needs, we'll be happy to sit down and talk with you about their unique situation. You can let us know about your concerns and whether your child has anxiety about the dentist. Once we've gathered some facts and met your precious little one, we'll put together a strategy for making sure your child's smile stays as healthy as possible despite the challenges they may face in life.
You can rest assured that we place a heavy emphasis on making children feel comfortable during their appointment. We understand that dentistry can be scary for any kids, particularly those with special needs, and the last thing we want to do is traumatize anyone.
One of the strategies we use to help kids relax is sedation. We offer a few different types of sedation, and the kind that is right for your child will depend on how anxious they are and the nature of the dental work they need to have done. Here is a brief look at the forms of sedation that we can use for children:
Nitrous oxide. Otherwise known as laughing gas, this mild form of sedation is safe for kids of all ages.
Oral sedation. These orally administered drugs provide powerful relaxation. We'll be sure to discuss all of the potential side effects of oral sedation with you before your child's procedure.
General anesthesia. This isn't necessary in most cases, but if your child needs to be fully unconscious during their appointment, we'll team up with an anesthesia expert from a local hospital to make it happen.
As your special needs pediatric dentist in Midland, we strive to provide excellent care for kids from every walk of life, including those with special needs. If you have questions about how we can help your unique little one, please get in touch with us.