Dentist – Midland, TX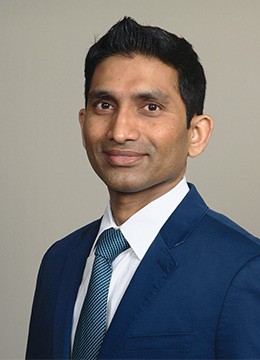 Get to Know Ramu Vuppala
Born and raised in India, Dr. Vuppala has been working in the field of dentistry for over two full decades. With a passion for helping infants, children, and younger patients, he aspires to provide excellent and customized oral health care to maintain their beautiful smiles. Read on to learn more about your skilled and trusted dentist! Not only is he passionate about offering the best possible solutions for healthy teeth, but he also hopes to inspire the next generation of leaders in dentistry to alleviate general dental fears and make every visit a fun experience.
Why Did You Decide to Become a Dentist?
Dr. Vuppala grew up around his grandfather, who was a physician and inspired him to pursue a profession in health care. However, he also had an interest in creative and artistic work, having a passion for working with his hands. Since dentistry has a blend of science, technology, and artistry, along with a good work-life balance, he decided to go for a career in the dental field and hasn't looked back since!
Where Did You Study Dentistry?
To begin his career in dentistry, Dr. Vuppala went to the University of Toledo before studying at the University of the Pacific Arthur A. Dugoni School of Dentistry to earn his dental doctorate. Throughout his education and years of experience, he's become certified in various topics, such as laser dentistry, level 2 sedation, and Invisalign, and he develops inventive solutions for certain dental issues by using a unique combination of surgical and orthodontic skills. He even routinely seeks continuing education to advance his expertise and improve his skills so that he can provide modern and exceptional dental care for his patients. He's also an active and proud member of various professional organizations, including the:
American Dental Association
Texas Dental Association
Academy of Laser Dentistry
American Academy of Pediatric Dentistry
Outside of the Dental Office, What Do You Like to Do?
Whenever he isn't at the office treating patients' pearly whites, Dr. Vuppala spends time with his wife, who is also a general dentist and practices in Midland. Together, they have 2 wonderful children and enjoy traveling as a family or playing tennis for fun. In his free time, he loves engaging in his passion for creating something new.