Tooth-Colored Fillings - Midland, TX
We Can Repair Cavities Seamlessly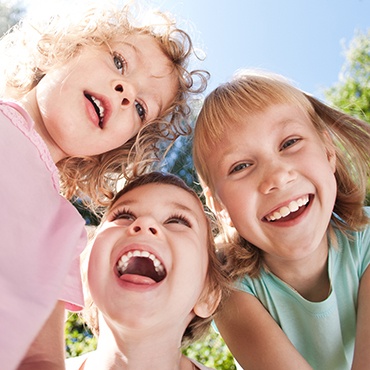 Even with the help of brushing, flossing, and plenty of dental checkups, kids may still end up with one or more dastardly cavities over the years. In fact, over 90% of the population has experienced tooth decay! While we work hard to prevent these problems and perform cavity treatment, we also want you (the parent) to know that it's not the end of the world, and our dedicated doctors and friendly team members can repair the damage in a beautiful, lifelike fashion with tooth-colored fillings. If your son or daughter is complaining about tooth pain or sensitivity, please don't wait – contact Midland Kid's Dentist in Midland, TX today to schedule an appointment!
What is a Tooth-Colored Filling?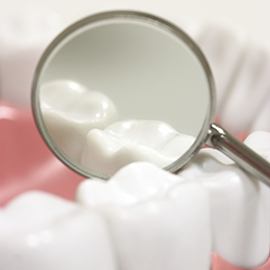 Unlike traditional amalgam, tooth-colored fillings are crafted from composite resin, which comes in several lifelike shades that can be closely matched to your natural enamel. The process of having a new, tooth-colored filling placed only requires one appointment here at Midland Kid's Dentist! After we've helped your child become fully comfortable through the use of local anesthetic (and sedation, if necessary), Dr. Jones and Dr. Youngblood will remove the damaged portions of the tooth and then sculpt the composite resin into place to create a pleasing, natural-looking addition. After they're satisfied with their results, a curing light will harden the new filling in place so that it can be sufficiently polished. That's all there is to it!
Why Are Tooth-Colored Fillings The Right Choice?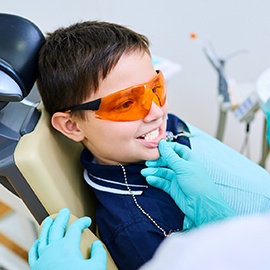 There are several reasons why tooth-colored fillings are superior to amalgam, including:
Because composite resin is a more flexible material, our doctors will likely be able to preserve a greater amount of the tooth's remaining healthy structure. This leads to healthier, longer-lasting results!
Amalgam fillings are likely to react poorly to temperature exposure, expanding and contracting in a way that puts dangerous pressure on the tooth. They also become very sensitive in these situations, which can be painful for your son or daughter. Thankfully, tooth-colored fillings don't contain metal, which means they're much more resistant and comfortable.
There is no potentially harmful mercury in tooth-colored fillings.