Sedation Dentistry - Midland, TX
Say Goodbye to Dental Fears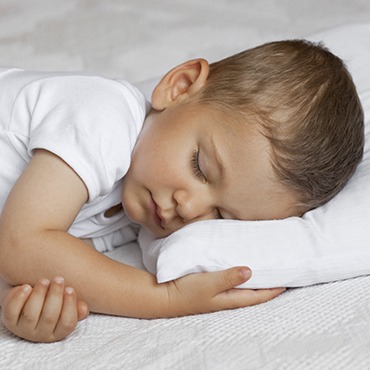 At Midland Kid's Dentist, we're invested in helping your child have a positive relationship with oral health care from the very beginning – in fact, we hope that they'll start looking forward to their appointments here with our team! However, we also understand that for many young patients, fear and anxiety can still make this necessary process difficult. Additionally, some children may be too young to sit still under their own power, or they may have special needs that require accommodations. In these cases, our dentists offer safe and effective sedation dentistry that can create a much more relaxed environment for your loved one. Please contact our location in Midland, TX if you have any further questions, or if you're ready to schedule an appointment.
Oral Liquid Sedation Dentistry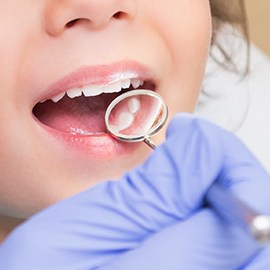 Oral sedation is a frequent recommendation from our team, and it is very effective in helping patients feel genuinely calm and at ease. A variety of liquid medications are available for this purpose, and we will be sure to discuss the potency of the medication, the potential side effects, and what to expect beforehand to parents once we've recommended a certain option. Please make sure that your child is dressed comfortably for their procedure and that they don't eat anything after midnight on the night before. Afterward, it is very likely that they will feel tired and fall asleep. In this case, it's a good idea to help them lie down on their side with their chin up so that, if they become sick, they won't choke.
Nitrous Oxide Dental Sedation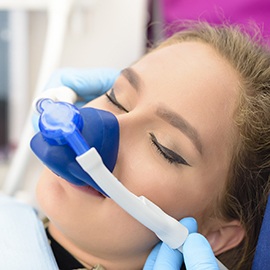 Nitrous oxide is also well-known as "laughing gas!" This sedative is very mild in nature, and it's a good way to help nervous older children or young adults relax in the treatment chair. Nitrous oxide is administered through a mask that will fit over the nose, and within a few minutes of breathing it in, the effects should begin. Our team will be able to adjust the dosage as needed to ensure comfort. Better yet, the effects of nitrous oxide also wear off very quickly, which means that your son or daughter can return to school or run errands with you after their appointment's finished – no downtime needed!
Hospital Anesthesiology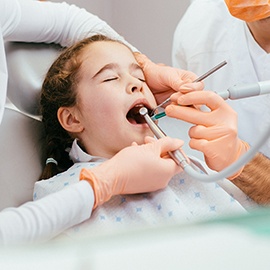 If full unconsciousness is truly necessary, our team can work with highly trained anesthesia providers at a nearby hospital to create the safest environment possible for your child's care. Our doctors typically only recommend this method for overly long or complicated procedures that cannot be performed safely under milder sedation, or if the patient has special needs or highly severe fear/anxiety.