Sedation Dentistry - Midland, TX
Say Goodbye to Dental Fears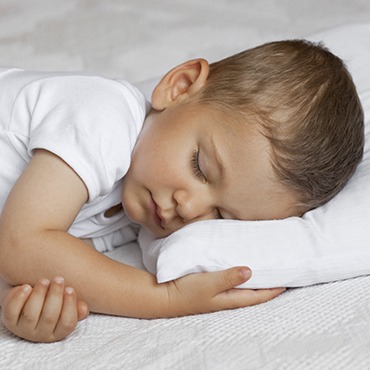 At Midland Kid's Dentist, we're invested in helping your child have a positive relationship with oral health care from the very beginning – in fact, we hope that they'll start looking forward to their appointments here with our team! However, we also understand that for many young patients, fear and anxiety can still make this necessary process difficult. Additionally, some children may be too young to sit still under their own power, or they may have special needs that require accommodations. In these cases, our dentists offer safe and effective sedation dentistry that can create a much more relaxed environment for your loved one. Please contact our location in Midland, TX if you have any further questions, or if you're ready to schedule an appointment.
Oral Liquid Sedation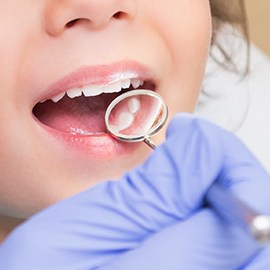 Oral sedation is a frequent recommendation from our team, and it is very effective in helping patients feel genuinely calm and at ease. A variety of liquid medications are available for this purpose, and we will be sure to discuss the potency of the medication, the potential side effects, and what to expect beforehand to parents once we've recommended a certain option. Please make sure that your child is dressed comfortably for their procedure and that they don't eat anything after midnight on the night before. Afterward, it is very likely that they will feel tired and fall asleep. In this case, it's a good idea to help them lie down on their side with their chin up so that, if they become sick, they won't choke.
What is Oral Liquid Sedation?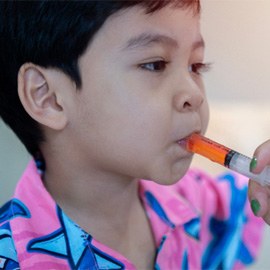 To help children feel relaxed and comfortable during dental procedures, oral liquid sedation is an effective method that's often used. It involves administering a liquid medication, usually a sedative or anti-anxiety medication, in a controlled dosage based on the child's age, weight, and dental needs. The medication is typically flavored to make it more palatable for children. Not only does it help minimize anxiety and discomfort, but it allows children to remain conscious and responsive throughout the procedure. It helps create a calm and cooperative environment, allowing the dentist to perform necessary treatments while ensuring a positive dental experience for the child.
How Does Oral Liquid Sedation Work?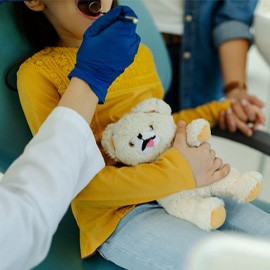 If your child is feeling nervous about their upcoming appointment, they will be prescribed a liquid medication to take before their procedure. Once ingested, the medication takes effect, inducing a state of relaxation and reducing anxiety. Although your child will remain conscious throughout the procedure, their fears and discomfort are significantly diminished. Close monitoring of their vitals is maintained to ensure the child's safety and well-being. It may take several hours for the effects of the sedation to wear off, which means your child should take it easy for the rest of the day.
Is Your Child a Good Candidate for Oral Liquid Sedation?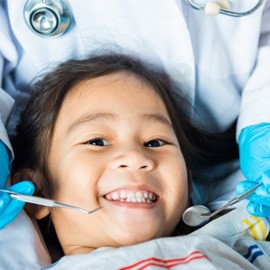 Determining whether or not your child is a suitable candidate for oral liquid sedation involves a comprehensive evaluation by our team. We typically recommend it to our young patients who:
Suffer from mild to severe dental anxiety or fear
Have a strong gag reflex
Require complex or lengthy dental procedures
Have physical or developmental disabilities
Nitrous Oxide Sedation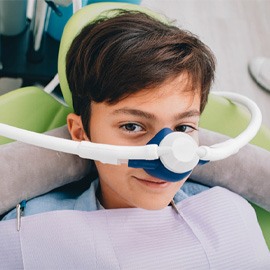 Nitrous oxide, more commonly known as laughing gas, is a mild sedative that's excellent for older children and teens who feel anxious or fearful when visiting the dentist. It allows them to relax in the treatment chair and have a more positive experience, and because the effects wear off quickly, your child will be able to return to school or any other responsibilities right after their appointment. Our team at Midland Kid's Dentist exercises all safety precautions to make sure your favorite smile has a comfortable experience.
Is Nitrous Oxide Safe for My Child?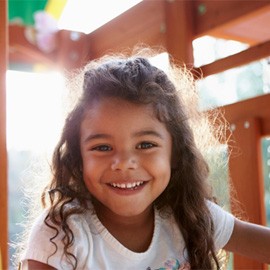 When administered by professionals like our team at Midland Kid's Dentist, you can trust that your child will remain safe and comfortable while in our care. We typically recommend this method of sedation for children who are undergoing more extensive dental work, like receiving a dental filling or crown, or those who experience fear or anxiety at the sights, sounds, and smells of the dental office. Our team will monitor your child throughout their procedure and can adjust the sedation accordingly during their appointment.
How Does Nitrous Oxide Work?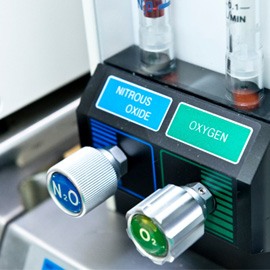 Nitrous oxide is administered through a small nose mask that we apply before we begin treatment, making it a great, needle-free solution! Once the mask is secure, we'll turn on the mixture of gas and oxygen, allowing them to breathe it in so they can benefit from the effects. Within moments, your child will feel a calming wave that will help them feel at-ease in the treatment chair and make their time with us fly by!
Parent Aftercare for Nitrous Oxide Sedation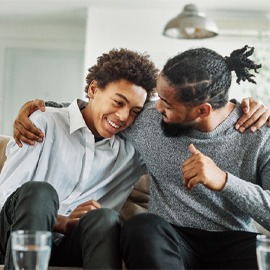 The effects of nitrous oxide wear off quickly, so most children are able to return to their regular schedules right after their treatment. We'll request you and your child to remain in our office for a few minutes after we remove their nitrous oxide mask to make sure that it's safe for you to take them home. If they received more extensive treatment, they may have separate recovery instructions as well. If you notice anything unusual or have concerns, please don't hesitate to call our office so we can help put your mind at rest and ensure your little one is safe.
Hospital Anesthesiology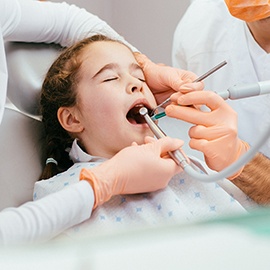 If full unconsciousness is truly necessary, our team can work with highly trained anesthesia providers at a nearby hospital to create the safest environment possible for your child's care. Our doctors typically only recommend this method for overly long or complicated procedures that cannot be performed safely under milder sedation, or if the patient has special needs or highly severe fear/anxiety.