Tooth Extractions - Midland, TX
We Make Removing Teeth Safe & Simple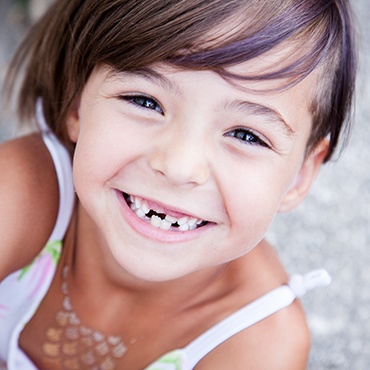 In a perfect world, every child would be able to enjoy their primary ("baby") teeth until they fall out right when the new, adult teeth arrive to take their place. However, there are situations where our doctors may need to remove (extract) one or more teeth in order to benefit your son or daughter's oral health and overall well-being. Rest assured that we handle this procedure as comfortably and safely as possible here in Midland, TX, and our team members will help your child feel at ease every step of the way. Please contact Midland Kid's Dentist today if you'd like to learn more, or if you're ready to schedule an appointment.
Does My Child Need To Have A Tooth Extracted?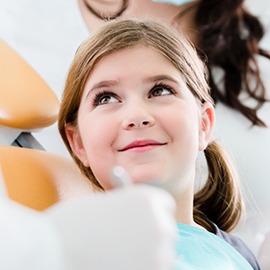 There are several reasons why tooth extraction may become a necessity over the early years of your child's life, including the following:
Trauma or Decay: If one or more of your child's teeth are experiencing advanced decay or a severe injury, we will do our best to treat it successfully. However, there are times when these methods just aren't enough to help the tooth regain its function and appearance.
Lingering "Baby Teeth": Sometimes, your son or daughter's primary teeth will grow out of position or linger past their expected fall-out date, which may in some cases threaten the health of the permanent tooth that's waiting patiently for its turn underneath. In these cases, Dr. Vuppala or Dr. Youngblood may elect the remove the tooth himself in order to prevent future concerns.
Impending Orthodontic Treatment: Sometimes, permanent teeth can become overcrowded or gathered in a way that makes orthodontic treatment difficult. Extraction can create the space needed for realignment.
What Is The Tooth Extraction Process?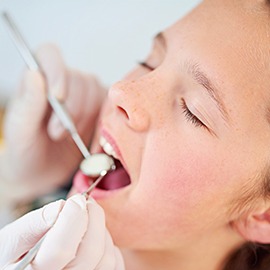 Sedation dentistry is typically recommended for tooth extraction so that your child can feel fully relaxed throughout the procedure. We will also provide local anesthetic and capture digital X-rays so that we can accurately assess the position of the tooth and ensure the safest, quickest process possible.
Once the tooth has been removed, your child is likely to experience oral bleeding, discomfort, and some slight facial swelling. We strongly recommend that they take ibuprofen or Tylenol when needed to control these symptoms, use ice packs, and eat a softer diet in the immediate aftermath of the procedure. After a few days, they should feel back to normal!
Understanding the Cost of Pediatric Tooth Extractions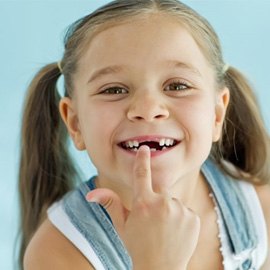 Has your dentist recommended that your little one get one or some of their teeth extracted? This procedure is typically reserved as a last resort, but it can be a viable solution to help preserve a healthier smile. Before having your child undergo such an extensive process, you'll want to know as much as you can about the overall price of the treatment. Here are a few things you'll want to keep in mind for the cost of pediatric tooth extractions in Midland.
Factors That Can Affect Your Child's Tooth Extraction Cost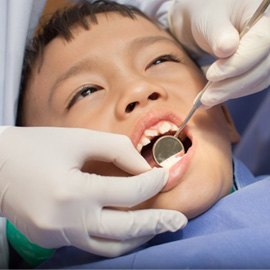 The only way our team can provide you with an accurate estimate of the price of your child's tooth extraction is through an initial consultation. Once we've evaluated their oral health, we can determine how we'll address their situation and explain the cost. Several factors that can impact how much you'll have to pay include:
Quantity : Having to remove multiple pearly whites will generally cost much more than simply extracting a single tooth.
Complexity: Some situations may be more complicated than others, which can influence the overall price. For example, an impacted tooth might have a higher upfront cost than a simple extraction.
Location: The kind of tooth and its location can also impact the final price of your child's treatment.
Does Dental Insurance Cover Pediatric Tooth Extractions?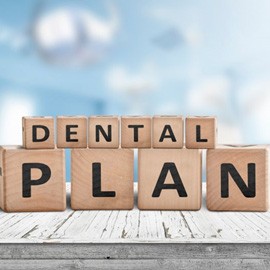 The majority of dental insurance companies typically offer coverage for at least some or half of the total cost of tooth extractions once the deductible is met. Still, there may be limitations or restrictions set in place that you'll need to consider, such as the number of teeth needing extraction or if there's a waiting period before the benefits kick in. Since every policy is different, you'll want to double-check the details of your plan to see how you can help your little one receive the treatment they need. Our team will also be more than happy to help make this process easier for you if necessary.
How to Make Pediatric Tooth Extractions Affordable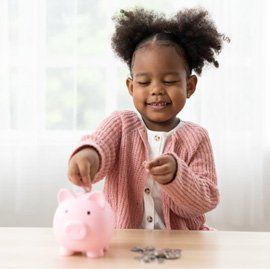 Even if you don't currently have dental insurance or your child isn't under your plan, you can still look at alternative payment options to make their procedure more manageable for you. Our practice offers financing that will allow you to pay for your little one's treatment in monthly installments. These options also come with low interest, meaning you can save more money while taking care of your child's oral health.
Tooth Extractions FAQs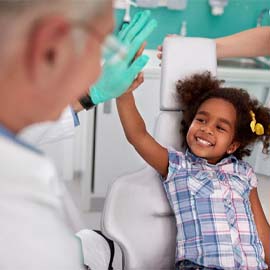 Getting a tooth extracted is often a scary thought even for adults, so we understand that you might be nervous if we've recommended the procedure for your son or daughter. Our dentists will be sure to set your mind at ease and thoroughly explain the treatment when you visit us in person, but for now, you might wish to read a handful of frequently asked questions about children's tooth extractions in Midland, TX.
Is There an Alternative to a Tooth Extraction for My Child?
Each and every tooth is integral to the health of your child's smile as a whole, so we wouldn't suggest extracting a tooth unless it could not be repaired with any other treatment. Rest assured that if your child's dentist in Midland has recommended a tooth extraction, it's because they have weighed all of the other options and determined that removing the tooth is truly what's best.
Do Children's Tooth Extractions Hurt?
No matter the reason why we're removing your little one's tooth, the first step in the process is always the same: numbing their mouth. A local anesthetic is often enough to do the job on its own, but we also offer sedation dentistry for kids to further suppress pain receptors and help your child relax. They shouldn't feel discomfort during the procedure itself. After the numbness wears off, their mouth will likely be sore for the next few days, but we'll provide you with detailed aftercare guidelines on making your son or daughter feel as comfortable as possible.
How Do I Prepare My Child for a Tooth Extraction?
Even with our team's gentle demeanor and calming explanations, it's still common for kids to feel nervous when they have an upcoming tooth extraction. With the right preparation, though, you can help them feel more comfortable ahead of their procedure. These steps can help immensely:
Keep a positive tone when talking about their procedure. If you're anxious, kids can pick up on it.
Let your child ask any questions they have. Answer honestly, but still try to put a positive spin on your answers (our team can help with this!).
Bring your little one's favorite comfort object to their appointment.
Give them something to look forward to following their extraction, such as eating yummy frozen yogurt or watching their favorite TV show with them.
How Long Does a Child's Tooth Extraction Take?
Compared to tooth extractions for adults, children's tooth extractions are typically shorter. The extraction itself should only take a few minutes. Often, what ends up taking longer is the preparation. We'll need to spend enough time making sure your child's mouth is fully numb and any sedation they're receiving has taken effect. All in all, the appointment shouldn't last for more than one to two hours in most cases.