Digital X-Rays - Midland, TX
Faster, Simpler, and Safer For Young Patients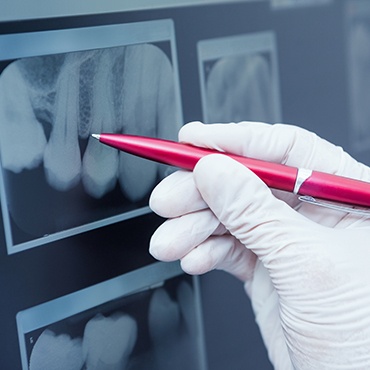 X-rays are a vital part of dentistry – after all, there's a lot going on in little smiles that our team just can't see on the surface! Here at Midland Kid's Dentist, we're proud to invest in the latest technology in order to provide our special patients with the high-quality, comfortable care they deserve. That's why Dr. Vuppala and Dr. Youngblood have chosen to use advanced digital radiography for faster, safer, and more comprehensive results. Please contact our Midland, TX dental office today to schedule your son or daughter's first visit!
How Do Digital X-Rays Work?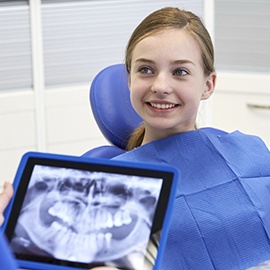 Instead of having to rely on traditional film that's slowly developed in a darkroom, digital X-rays are easily captured with high-tech cameras and transferred to our computer system within seconds – no waiting required! Our team strongly recommends that children undergo basic X-rays every year, with comprehensive panoramic X-rays captured every three years on average. These high-definition images can also be easily and quickly shared with parents, orthodontics, insurance companies, and more via e-mail.
Other benefits of using digital X-rays include:
Once the images are successfully captured, our team can magnify them, rotate them, and even color-code them so that children and parents alike better understand what they're looking at!
There's no hazardous chemical use with digital X-rays, and the images are all stored digitally, which is much better for the environment as well.
Digital X-rays reduce radiation exposure by anywhere from 40%-80% when compared to traditional X-rays, which means they're even safer for your loved one.