Dentistry for Teens & Young Adults – Midland, TX
Helping Adolescents Maintain Healthier, More Beautiful Smiles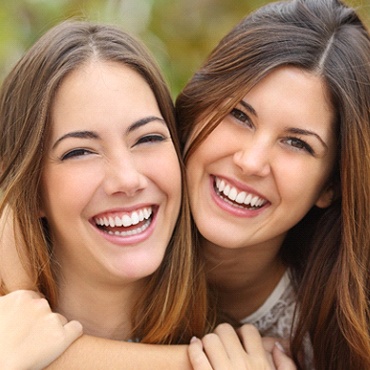 Do you have a teenager at home who is always busy? Do you find it difficult to find available time for them to see a dentist for teens in Midland? This is no surprise. Nowadays, young adults are often spending more time away from the house, having fun with friends, or engaging in sports or outdoor activities. Just because you see them less doesn't mean you can't remind them of the importance of good oral health. Their smiles are still at risk for many of the most common dental problems, which is why it is important you bring them into Midland Kid's Dentist to see Dr. Youngblood for regular visits. If you are interested in learning more about the services we provide or would like to schedule an appointment, contact our office.
Dental Checkups and Cleanings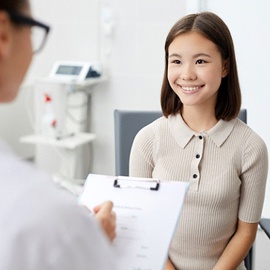 We know it's hard to carve out any amount of time to bring your teen in for a regular dental checkup and cleaning, but these visits can make all the difference in the world to the future of their smile. Not only will we examine their teeth, gums, jaw, and bite for any signs of abnormalities or problems, but we'll also remove any plaque and tartar accumulations around their teeth and gums. This will minimize the potential risk for gum disease and tooth decay, helping to keep their smile looking and feeling its best.
Dental Sealants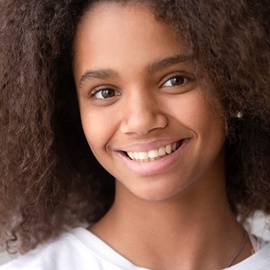 If your teenager is susceptible to cavities or often neglects their oral hygiene routine at home, it's important that we place dental sealants over their back teeth. The chewing surfaces of their molars have numerous pits and grooves. If food and bacteria become trapped in these small crevices, it can cause the breakdown of tooth enamel and eventually, cavity formation. By applying this thin, plastic coating, we can create a barrier between their enamel and any harmful plaque trying to penetrate it.
Fluoride Treatments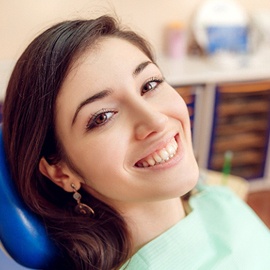 While fluoride treatments are beneficial for young smiles that are still learning the proper techniques to brushing and flossing, they are also helpful to teenagers and adults. This powerful, natural mineral may be found in local water supply and various toothpaste brands, but it can also be applied during a regular dental checkup. In a matter of minutes, Dr. Youngblood can quickly apply the fluoride to your teen's teeth – a process that is fast, easy, and completely painless. Not only will this application strengthen their tooth enamel, but it will also better protect against tooth decay.
Tooth-Colored Fillings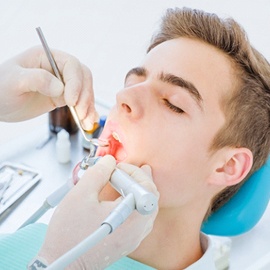 Teenagers and young adults are at a point in their life when appearance matters. No one wants to sit in class with their peers and have their dental work gleam for everyone to see. This is why we are pleased to provide tooth-colored fillings should your child experience a cavity. Your kid's dentist in Midland will thoroughly clean out the decayed tooth before filling it with a composite resin that matches their natural tooth color. This substance will seal the tooth from further infection and provide a seamless, beautiful touch to their smile. It will blend in so well that no one will ever notice.
Safe Digital X-Rays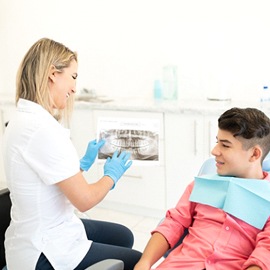 As a parent, we know you want your child to be safe while visiting our dental office. This is why we have traded in old technological methods for newer, safer ones. Now, we use digital X-Rays that emit up to 40-80% less radiation. There are no hazardous chemicals used, and the captured images are clearer and more precise, allowing Dr. Youngblood to view more accurately what is lying beneath the gum line. Digital X-Rays are also stored electronically, making it much better for the environment.
Root Canals/Pulp Therapy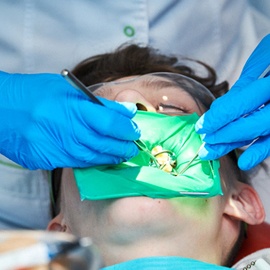 If your teen comes to you complaining of intense tooth pain, schedule an appointment, and let us take a look. There is a chance an infection can be developing within the innermost layer (the pulp) and will require what is known as pulp therapy. Also called a root canal, this common procedure eliminates the infection and pain by cleaning out the tooth's decayed areas, removing the infected pulp, and filling the tooth with composite resin. If necessary, we will even place a dental crown over the weakened tooth for added protection. Not only does this procedure allow your child to feel less discomfort, but they will also avoid an extraction.
Teen Emergency Dentistry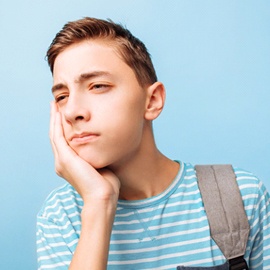 Whether it is sports or a simple fall while out walking or hiking, teens are just as susceptible to dental emergencies as young children or adults. When this occurs, it is important that you contact our office as soon as possible to schedule an appointment. Dr. Youngblood will work to provide the right method of treatment quickly, helping your teen to feel better and resume normal activity within a reasonable amount of time. From toothaches to knocked-out teeth to soft tissue lacerations, we can take care of these common injuries in-house as well as offer at-home tips to use while waiting to see our team.
Tooth Extractions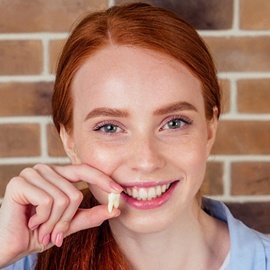 In most situations, tooth extraction is the last resort for dentists. It is important to help children, adolescents, and adults keep their natural teeth as long as possible; however, when severe decay, lingering baby teeth, or impending orthodontic treatment occurs, it may be necessary to extract one or more teeth. Providing your teen with sedation dentistry, we will carefully remove the tooth as safely and quickly as possible. Because tooth extractions are a form of oral surgery, we will equip you and your teen with the instructions and tips needed for a swift and successful recovery at home.
Mouthguards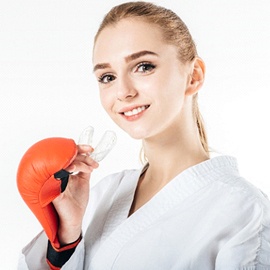 Whether your teen is an avid sports player or suffers from teeth grinding or clenching (bruxism), Dr. Youngblood can design a custom-made mouthguard that will fit their mouth, feel comfortable, and offer stability, security, and better protection. Sports-related injuries account for many dental emergencies among teenagers, so having a customized mouthguard to wear during a game will not only keep their smiles intact but also give you, the parent, greater peace of mind.
These mouthguards are also beneficial in protecting tooth enamel from continued wear and tear as well as alleviate the strain and pressure placed on jaw muscles throughout the night. If your teen suffers from bruxism, this oral device will create a barrier between the top and bottom rows of teeth, effectively giving them a better chance of improving their oral health and avoiding worsening problems in the future (i.e. chronic jaw pain, TMJ).