January 21, 2020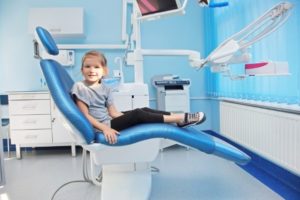 Your child's teeth are important for more than just a beautiful smile. They also allow them to develop the oral functions necessary for chewing and speaking. As a result, it's essential their teeth stay strong and healthy. The biggest threat to their dental health is tooth decay. Although it's preventable, 20% of children between the ages 5 to 11 have at least one untreated cavity. Traditionally, they are treated with metal fillings because they are durable and effective; however, they also come with certain disadvantages. Your pediatric dentist in Midland can save your child's smile with a natural-looking solution. Tooth-colored fillings are the ideal alternative to give them a beautiful, healthy smile.
Benefits of Tooth-Colored Fillings
Traditional amalgam fillings are made of a variety of metals, including mercury. Although they are effective, it's normal to worry about your child's long-term exposure to mercury. Not to mention, they are dark in appearance, which can make your child insecure about their smile.
Tooth-colored fillings resolve the common complaints of the conventional treatment because they aren't made of metal. As a result, your child will benefit from a variety of advantages, such as:
Biocompatible Solution
A composite resin material is used to treat the area of decay. It's made of fine glass and plastic particles instead of metals. This is the perfect solution for children who have metal allergies.
Tooth-colored fillings are completely metal-free, eliminating the risk of mercury exposure. Not to mention, they will not stand out when your child smiles.
The composite resin material can be customized to match your child's enamel. It will blend in seamlessly with their teeth to ensure they feel confident when smiling.
Tooth-colored fillings don't require wedges to be cut into the tooth to support them. As a result, more of your child's healthy tooth structure is kept intact.
Although they aren't made of metal, composite resin fillings are equally durable. In fact, they can last for a decade or longer with the right aftercare.
Invest in a Natural-Looking Solution
Your child can maintain a beautiful smile if they need a filling. Tooth-colored solutions are an excellent option to repair any areas of decay. Don't worry, the procedure is minimally invasive, and an anesthetic will be used, so they won't feel any discomfort.
If your child has a cavity, choose a biocompatible treatment with a tooth-colored filling. You'll invest in their dental health and self-esteem using a natural-looking solution.
About Dr. Weston Jones
Are you asking, "where is the best children's dentist near me?" Look no further. Dr. Weston Jones has a passion for helping children develop and maintain healthy smiles. Besides earning his dental degree, he also completed additional training in pediatric dentistry. As an active member of the American Academy of Pediatric Dentistry and as a Board-Certified Pediatric Dentist, you can rest assured your smile is in good hands. Contact Midland Kids Dentist today to schedule their first visit.
Comments Off

on 5 Advantages of Tooth-Colored Fillings
No Comments
No comments yet.
RSS feed for comments on this post.
Sorry, the comment form is closed at this time.