January 4, 2021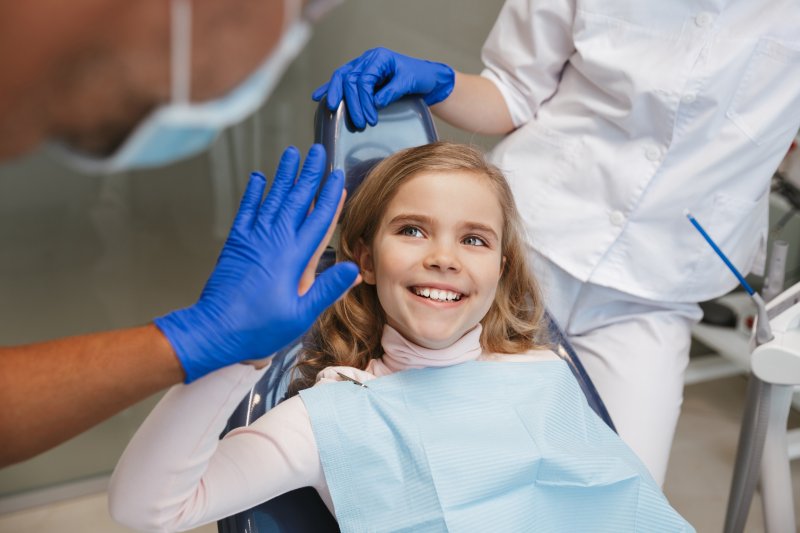 You've been teaching your child about the importance of brushing and flossing their teeth every single day. However, there is something more that can help them to maintain excellent oral health throughout their childhood. It's not always easy for your child to reach all areas of their mouth, so by having an extra safety net, they are more likely to remain cavity free. A children's dentist in Midland answers some of the most common questions that patients have about dental sealants.
How Do Dental Sealants Work?
A sealant is applied by a dentist and acts as a protective coating for the teeth. It helps to keep food particles, plaque, and bacteria from settling on the teeth. This prevents acids from eating away at the protective enamel of the teeth, therefore reducing a child's risk of tooth decay.
Who Can Get Sealants?
Both children and adults can benefit from sealants, but generally, the earlier the better. Sealing molars as they come in helps to keep them from developing cavities. In the end, having sealants as early as possible can help you to save money on restorative dental work.
How Are Dental Sealants Applied?
Sealants are applied in a quick and easy process. Your dentist will clean and try the tooth before placing and acidic gel. This gel will rough up the tooth to allow for a stronger bond to form between the tooth and the sealant. After just a few seconds, your dentist will rinse off the gel and dry the tooth. Next the sealant is applied to the grooves of the tooth. A special light is used to harden the material into place.
How Long Do Dental Sealants Last?
Sealants often last for several years before they need to be applied. Generally, during regular checkups, the dentist will check the condition of the sealant that was placed to ensure that it is stull in good shape. It can be reapplied as needed.
Can Sealants Be Placed on Cavities?
If there is minor, early decay present on a tooth, sealants can often be used to prevent further damage. Many sealants are clear in color, so the dentist is still able to keep a close eye on the trouble spot to be sure that the decay doesn't progress any further.
Are Dental Sealants Covered by Dental Insurance?
This is completely dependent on your personal dental insurance plan. Some plans do cover sealants, so you should contact your insurance company to find out what exactly your plan covers and what it does not. This way, you can make the best decisions for dental health and your wallet.
Your children's smiles will benefit from dental sealants. Search for a "dentist near me" so that they can get the resources they need to maintain a strong, healthy, and happy smile!
About the Author
At Midland Kid's Dentist, you have two children's dentist providing quality dental treatment to kids of all ages. Dr. Weston Jones earned his dental doctorate from Case Western Reserve School of Dentistry. He works alongside Dr. Thomas Youngblood who earned his Doctor of Dental Surgery from the University of Texas Health Science Center at San Antonio Dental School. They are both affiliated with the American Academy of Pediatric Dentistry. To learn more about dental sealants for kids or to schedule an appointment for your child, visit their website or call (432) 520-5437.
Comments Off

on 6 Questions About Dental Sealants – Answered
No Comments
No comments yet.
RSS feed for comments on this post.
Sorry, the comment form is closed at this time.