March 12, 2023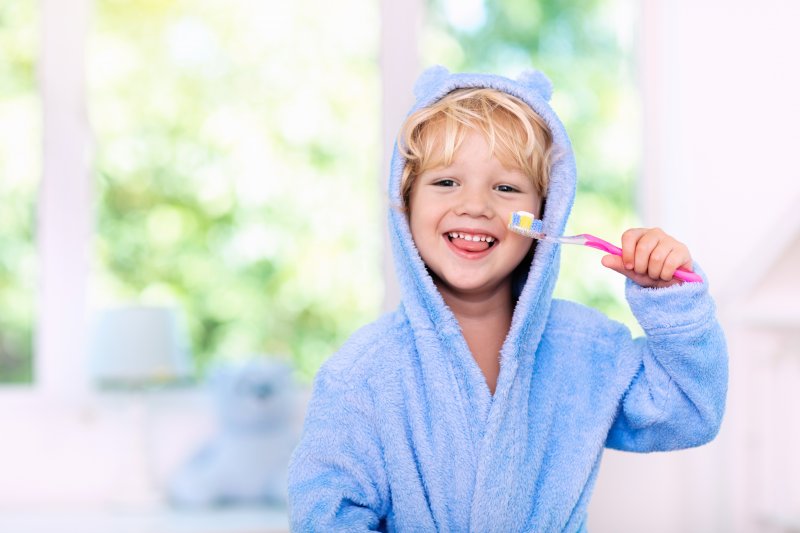 One of the most important parts of parenthood is helping your child form habits that will aid them through the rest of their life, and a great example of that is dental hygiene. Kids often struggle with brushing and flossing consistently, and even more so with doing those things properly.
If you're trying to help your child smile bright for the rest of their lives, there are some things that you can do that can make them excited to care for themselves.
Do it Together
Your kids pick up a lot from the things you say, but even more from what they see you do. That being the case, you may want to make dental hygiene something you can do together with your kids. You can model getting excited about getting nice and clean, which will hopefully rub off on your kids. You may even better your own oral health as well!
Talk About Its Importance
It's also a good idea to help your child understand, as much as possible, how important it is to take care of their oral health. You'd be surprised how many people don't understand the problems that plaque build-up can cause, even well into adulthood.
This is where a good dentist can be enormously helpful; children's dentists are experts at being able to explain complicated concepts in a way that children will understand. If you aren't already, start taking your child to regular dental appointments to build a solid foundation early.
Reward Good Habits
A lot of the time, children have a hard time understanding or prioritizing long-term rewards. That's why it's important to make dental care immediately rewarding for your child.
For example, you might use a sticker chart where your child earns a sticker every time they floss, or when they manage to brush their teeth for two full minutes. They can then trade these stickers for a prize, like a toy that they've wanted.
Keeping those things in mind, you can help your child start healthy hygiene habits that will last a lifetime.
About Our Practice
At Midland Kid's Dentist, we know that the dental care that your child receives forms the foundation of their oral health for the rest of their lives—that's why we work hard to make every visit to our office as comfortable and educational as possible. If your child is a little bit nervous when visiting the dentist's office, we'll do everything we can to show them that oral healthcare doesn't have to be scary!
If you have any questions about how to get your child engaged with their oral health, we can be reached at our website or by phone at (432) 520-5437.
Comments Off

on How to Get Kids Excited about Dental Hygiene
No Comments
No comments yet.
RSS feed for comments on this post.
Sorry, the comment form is closed at this time.