August 1, 2018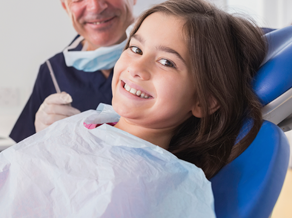 Kids probably are not the most behaved creatures on earth. Their playful or energetic side makes them appear cute and carefree. But, sometimes they indulge themselves in some form of activities that can cost their dental health.
For every parent, caring for their young ones could be very challenging. However, we at Midland Kid's Dentist is here to help you handle your kids' dental issues, including a knocked out tooth!
Since a child's teeth are more fragile than those of the adults, they can easily be knocked out, whether by a fall or accidents during sports. To make it easier for you and your kids, we listed down things that you can do during this mishaps.
Knocked out Tooth: What to Do?
Start by examining your kids' injured mouth. Bring them at the hospital if you see any signs of serious issues over than just a knocked out tooth. However, if it is purely a tooth problem, call us at Midland Kid's Dentist as we can provide Emergency Dentistry services for your child.
In some other cases, the baby tooth may become loose, but are not entirely knocked out. Seeking the dentist's advice is highly recommended. Usually, the dental professional may require your child to eat only soft foods for several days for the tooth to be re-implanted. An x-ray procedure may also be done if the injury is more severe to ensure the state of the nerve. On the other hand, if a baby tooth is entirely detached from the jaw bone, there's no need to worry about.
When the permanent tooth is knocked out, make sure that you take your child to the dentist within 30 minutes as it is vital for the re-implantation of the tooth.
These tips will help your child get a successful emergency appointment.
After recovering the tooth, clean it lightly with water.
Avoid scrubbing the tooth to preserve the root cells.
Moisten the tooth by placing it to the inside of your child's cheek or soaking it in milk.
A child's teeth may be developing cavities and other problems. Bringing them at the dentist after their first tooth erupts (six months) or around their first birthday can minimize oral irregularities.
Midland Kid's Dentist is always ready to take action involving your child's oral health. If you want to experience secure and more child-friendly Emergency Dentistry services in Midland, TX, contact us and book your appointment at 4410 N. Midkiff Rd., Suite D1, Midland, TX 79705.
Comments Off

on How to Handle Your Kid's Knocked out Tooth in Midland, TX
No Comments
No comments yet.
RSS feed for comments on this post.
Sorry, the comment form is closed at this time.