February 1, 2019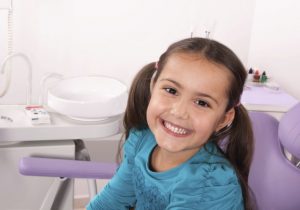 Oral health is often neglected, but every parent should know that it is an essential part of their child's development and growth. That is why dental professionals highly recommend the practice of dental health care early for it to become a natural part of their lifetime. Besides, teaching children to brush, floss, and rinse regularly can provide long term benefits to enjoy as they grow.
The saying "prevention is better than cure" holds true when it comes to preventive dentistry services. So, we at Midland Kid's Dentist want to encourage every parent to do what is best for their children. To highlight the positive benefits of preventive oral health care, here is a list we prepared.
Advantages of Preventive Dentistry
Monitoring
Dentists will have a chance to check the state of children's teeth and other oral structures regularly. Parents are assured that potential oral complications can be detected and treated as early as possible.
Believe it or not, there are even cases that dentists detected overall health problems. There was this case of a little girl that made the dentist recommend a visit to a doctor. As it turned out, there was a tumor growing on her pancreas that needed immediate action. Apart from spotting dental issues, other problems with oral manifestations can also be determined.
Best Oral Hygiene Tips
Aside from offering professional dental care, dentists can also help parents in choosing the best oral products and devices to use at home. Due to the various options available in the market, deciding what is best for a child can be quite challenging. Dental professionals can give their opinion for the ideal ingredients and properties to look for. Proper techniques in brushing, flossing, and rinsing can also be shared with children.
Save in the long run
One of the reasons why most people avoid dental visits is the cost. Particular services can be quite costly compared to other options in the market, but do know that it has its pros. For instance, store-bought vs. custom-made mouthguards. The latter may be quite pricey, but it offers better protection for the teeth of active children. Prevention of oral injuries is much effective; therefore, intensive treatments are avoided. As to OTC mouthguards, trauma to the teeth is possible, requiring immediate dental attention that may cost more than custom mouth protectors.
At Midland Kid's Dentist, we highly suggest the scheduling of children's dental visits every six months for cleanings, checkups, oral cancer screenings, sealants application, and fluoride treatments. We can also provide sports or night guards for additional teeth protection and the ideal oral hygiene products to use.
Your child also deserves outstanding dental care services! We provide Preventive Dentistry for Kids in Midland, TX. Book their appointment with us at Midland Kid's Dentist and let us help them achieve beautiful and healthy teeth!
Comments Off

on Know About the Importance of Preventive Oral Health Care – Midland, TX
No Comments
No comments yet.
RSS feed for comments on this post.
Sorry, the comment form is closed at this time.