January 2, 2018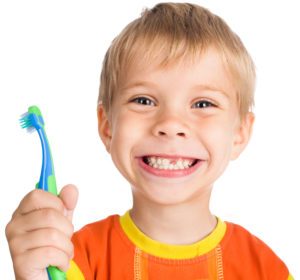 The word 'habit' derives from the Latin word "habitum,' meaning to hold or receive. When it comes to your children's oral health, you have the power to help them receive a valuable gift that will continue to deliver benefits well into their futures. Don't worry, your pediatric dentist is here to guide you along the way. Continue reading to learn more about why oral health and preventive dentistry are so important to starting your children on the right foot in life.
What is Preventive Dentistry?
Preventive dentistry is an area that quite a few adults struggle with, and it's possibly because they were not trained to view it as an important aspect of their overall health as children. As the word 'prevent' denotes, this aspect of oral care is geared toward offsetting problems, instead of waiting until an issue has surfaced and then scrambling to fix it.
The American Dental Association highly recommends that your children visit the dentist semi-annually for thorough cleanings and examinations. This gives you the security, as a parent, of knowing that they have a healthy mouth, teeth and gums. It also allows your dentist to provide them with the absolute best oral care because he will be able to manage their wellness instead of chase illnesses.
The Effect of Setting Routines for Children
Studies show that a child's mind is extremely malleable between the ages of zero to seven, which is why oral health should be incorporated at the toddler stage. By doing this, you are laying the foundation that will carry your children well into their adult lives.
Furthermore, they will be accustomed to brushing and flossing twice a day and visiting the dentist at least twice a year for checkups. Starting this type of routine also conditions your children's minds to not fear the dentist, something that plagues many adults over the age of 24.
The Dangers of Not Teaching the Importance of Oral Health
If you don't teach your children the importance of oral health early, they could very well grow up to be the adults who suffer from gum disease, tooth loss and the other illnesses like heart disease and stroke, which are linked with overall negligence.
Save Money
Another incentive to follow through with preventive care visits for your children is the fact that most insurance carriers will cover up to 100% of the visits. Conversely, the more involved the procedures get to correct problems, the more you can expect to pay in out-of-pocket costs. Therefore, practicing excellent oral care and regular visits the can add to your family savings plan.
You have a beautiful opportunity before you to teach your kids how to maintain a life of joy and happiness through oral health. Call your children's dentist of Midland today to chart a new future for your family.
About the Author
Dr. Weston Jones received his undergraduate degree from the University of Utah. He then went on to earn his Doctor of Dental Medicine degree from Case Western Reserve School of Dentistry. After graduating, he completed his Pediatric Residency at Children's Hospital of Michigan. A member of the American Academy of Pediatric Dentistry, Dr. Jones practices at Midland Kid's Dentist and can be reached for more information through his website.
Comments Off

on PEDIATRIC DENTIST OF MIDLAND SAYS ORAL CARE'S IMPORTANT FOR CHILDREN
No Comments
No comments yet.
RSS feed for comments on this post.
Sorry, the comment form is closed at this time.