January 21, 2021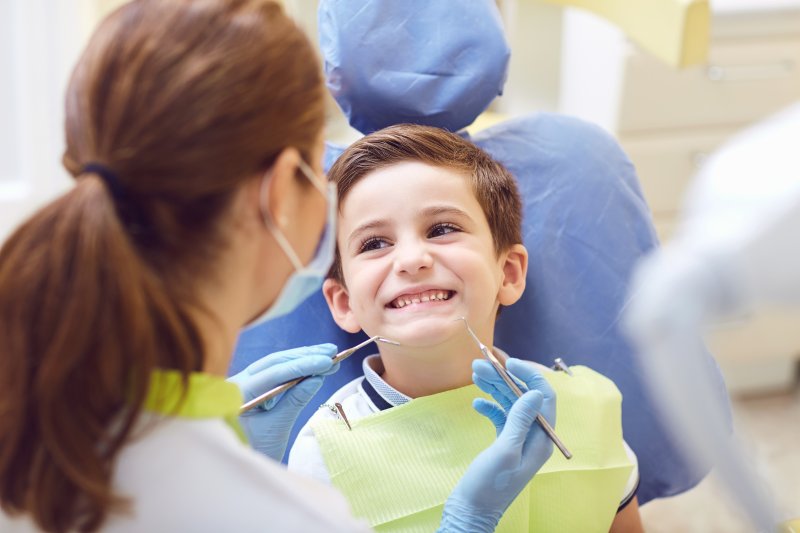 Children who have special needs have additional requirements when it comes to their care. A lot of the time, medical issues take the spotlight while dental problems are forgotten. But the truth is that children who has special needs are actually more likely to develop certain oral health conditions than the average child who does not have special needs. That's why it is especially important to be extra attentive when it comes to their dental needs. Continue reading to learn more about special needs dentistry in Midland and why it is so important.
Who Is Considered a Child with Special Needs?
According to the Academy of Pediatric Dentistry, a child with special needs is one that has chronic physical, developmental, behavioral, or emotional conditions. Generally, this leads to limitations on daily activities and causes the child to require additional dental and medical treatments. Special needs children could be dealing with anything from down syndrome to hearing impairments.
Which Oral Health Conditions Are More Likely for Special Needs Children?
A child who has down syndrome or other genetic disorders is more likely to experience delayed tooth eruption. They are also at higher risk of developing malformed or extra teeth, or even having congenitally missing teeth. Having these issues can mean crowding and poor alignment. Ultimately, these children are more likely to develop periodontal disease and tooth decay because it's more difficult to keep their teeth clean.
Children who have impaired immune systems and connective tissue disorders are also at higher risk for decay and gum disease. Medications can contribute to dental issues like dry mouth or an overgrowth of gum tissue. Ultimately, there is a higher chance of something in the mouth going wrong.
Dental Care Tips for Special Needs Children
At home, it is essential that you and your child develop a home care routine. This includes wiping the gums with a wet gauze pad or damp washcloth, brushing the teeth twice a day with a soft-bristled toothbrush, and flossing daily.
Sugary and starchy foods can be harmful for the development of baby teeth. It also contributes to tooth decay. Be sure to stock up on healthy snacks and help your child brush their teeth after meals.
Take your child to the dentist by the age of one. You can find dentists who are specially experienced in treated special needs children. By working closely with your child's dentist, many oral health issues can be prevented early on.
If your child has special needs, it is especially important that they are receiving the essential dental care they need. By keeping up with their oral health needs, they can show off a strong, healthy, and happy smile.
About the Author
At Midland Kid's Dentist, you have two children's dentist providing quality dental treatment to kids of all ages. Dr. Weston Jones earned his dental doctorate from Case Western Reserve School of Dentistry. He works alongside Dr. Thomas Youngblood who earned his Doctor of Dental Surgery from the University of Texas Health Science Center at San Antonio Dental School. They are both affiliated with the American Academy of Pediatric Dentistry. To learn more about special needs dentistry or to schedule an appointment for your child, visit their website or call (432) 520-5437.
Comments Off

on Why Are Children with Special Needs at Higher Risk of Oral Health Issues?
No Comments
No comments yet.
RSS feed for comments on this post.
Sorry, the comment form is closed at this time.