September 2, 2021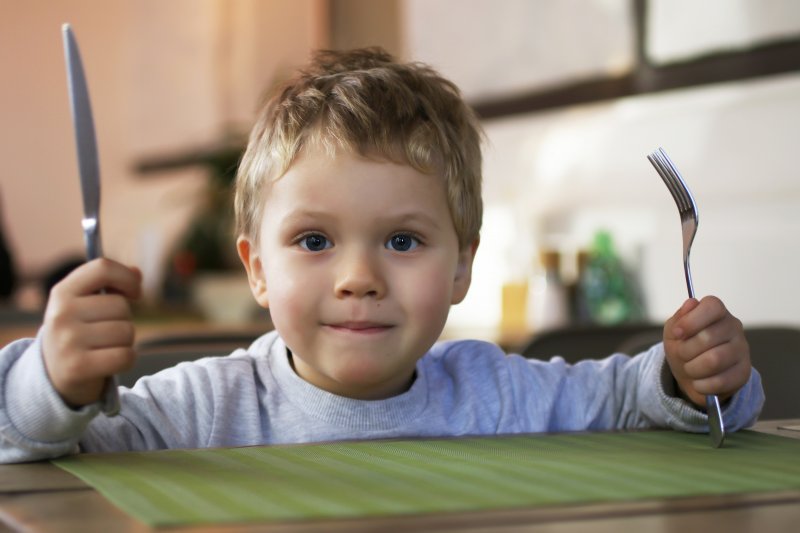 Your current treats are delicious, but is your family aching for something new? When it comes to finding fresh recipes, TikTok is the place to see what's trending. While everything out there seems to be fattening and sugar-filled, the truth is that there are some wholesome options that won't put your child's teeth at risk for cavities and other oral health issues. Continue reading to learn about a few fun new recipes that your child and their smile are bound to enjoy!
Egg Waffles
Eggs are an excellent source of phosphorous, which promotes the formation of healthy tooth enamel. They also contain high amounts of protein, which protects teeth from cavity-causing acids. However, eating eggs the old-fashioned way gets old. To help your child get these important nutrients, try making eggs in a fun new formation. All you will need is eggs, cooking spray, a mini waffle iron, and seasoning to taste. After spraying your mini waffle iron and getting it up to temperature, crack an egg into the waffle iron. Feel free to add some cheese, salt, pepper, or additional seasoning to your child's liking. When the egg is cooked, allow it to cool and your child's new and improved breakfast is ready!
Carrot Bacon
Everybody loves to begin their morning with a few slices of bacon, but we all know that it probably isn't the most nutritious start to your child's morning. Whether your family prefers meat-free alternatives or you are just making an effort to include more nutritious vegetables in your child's diet, this may be for you! In this fun recipe, you begin by peeling carrots into thin slices and coating them in onion powder and maple syrup. At this point, you just need to throw them into the air fryer, and your family will have a delicious snack with all sorts of nutritious benefits. As for oral health, just be careful about the amount of sugar you're adding. By opting for sugar-free maple syrup, you have nothing to worry about!
Chia Pudding
With a little bit of overnight prep, your child will have a delicious snack to munch on when the sun rises. This is a very simple recipe that will give them antioxidants, healthy fiber, and protein! All you need to do is combine chia seeds and their favorite type of milk or milk substitute. When morning comes around, the chia seeds will have absorbed the liquid and your child will be able to enjoy a delicious, pudding-like texture.
If your family is eager for a new, tooth-healthy recipe, you certainly don't need to look far. Try out the tasty, tooth-healthy snacks listed above. Your child's smile will thank you!
About the Author
Dr. Weston Jones is an experienced dentist who has been working in the field for well over a decade. He earned his dental doctorate from the Case Western Reserve School of Dentistry. Currently, he is a proud member of the American Academy of Pediatric Dentistry and a Board-Certified Pediatric Dentist. To learn more or to schedule an appointment for your child at his office in Midland, visit his website or call (432) 520-5437.
Comments Off

on 3 TikTok Recipes That Your Child and Their Smile Will Love!
No Comments
No comments yet.
RSS feed for comments on this post.
Sorry, the comment form is closed at this time.