March 2, 2018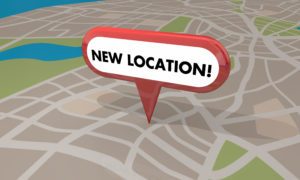 Dr. Youngblood, a talented dentist dedicated to treating children in Midland, loves to care for young smiles in the community. Unfortunately, there has recently been some confusion about where his precious patients can find him! He is no longer associated with his old practice, Children's Dental Center of Midland, but he welcomes you to visit him in his new location!
Midland Kid's Dentist
Don't let semantics confuse you or cause you to stop bringing your precious little ones to their favorite dentist. Dr. Youngblood now practices at the modern, welcoming office of Midland Kid's Dentist. He works alongside Dr. Jones, who specializes in pediatric care, to provide the most comprehensive and compassionate care possible for the young smiles in our area.
In our office, you'll find everything that you and your kids need to feel great about dental appointments for the youngest members of your family. We offer top-notch preventive and restorative care for children of all ages, so whether your kids are infants who need their first dental checkup or teenagers who want their smiles to look fantastic for prom, we welcome them. We're even willing to accept emergency cases because we know that sometimes "oopsies" happen.
We also understand that many children get squirmy when it's time to visit the dentist. They may be afraid of having their teeth worked on, or perhaps they just have trouble sitting still. To solve that issue and help your young one maintain a healthy smile, we offer sedation dentistry. It will help them relax while we do what's necessary to care for those precious chompers of theirs.
Of course, sometimes sedation dentistry isn't necessary. The kid-friendly attitude of everyone in our office might be enough to put your child at ease.
A Convenient Location and Caring Atmosphere
If you would like Drs. Youngblood and Jones to team up to keep your child's smile in the best shape possible, you don't have to go far. We're located at 4410 North Midkiff Road, just across the street from Midland Park Mall and just south of the Loop. It's less than a 10-minute drive from Dr. Youngblood's previous location.
When you come to our office, you'll notice right away that we have a friendly staff and comfortable office. Feel free to ask us any questions you have about your child's oral health, our policies, or anything else that's on your mind. We'll be pleased to take the time to talk with you and address any concerns you have.
Also, because we value your child's oral health, we accept almost all PPO insurance plans, as well as Medicaid. Even if you don't have any coverage, we'll do all we can to arrange an affordable payment plan so your child can get the care they need to enjoy a lifetime of healthy smiles.
We're Waiting to Welcome You
Dr. Youngblood may have moved, but that hasn't change his dedication to caring for his patients in the best way possible. If you'd like to schedule an appointment with your children's dentist in Midland, please contact us at 432-231-1011.
Comments Off

on YOUR CHILDREN'S DENTIST WELCOMES YOU TO VISIT HIS NEW LOCATION!
No Comments
No comments yet.
RSS feed for comments on this post.
Sorry, the comment form is closed at this time.