June 26, 2018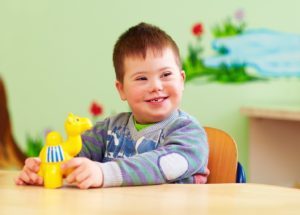 Your child's smile warms your heart and makes you proud to be a parent — but if that smile doesn't receive proper dental care, it could quickly fall into disrepair. Finding the ideal dentist for any child is a challenge, but it is especially so if your little one has special needs. Certain medications, behavioral issues, and genetic factors can endanger their oral health, and you need to find a dental professional who is qualified to address these problems. Here are a few things you should look for when you're searching for a special needs dentist in Midland.
Knowledge and Experience
Not all children with special needs have the same needs, which is why you should look for a dentist who is qualified to handle your child's unique circumstances. After you do a bit of research on a specific dentist, prepare a list of questions for them so you can get a feel for whether they would be a good fit for your little one. Here are a few questions you might ask:
Do you have experience caring for children whose circumstances are similar to those of my child?
What specific measures will you take to help my child feel comfortable during their appointment?
Do you routinely use sedation for special needs children? What type of sedation?
What are some common oral health concerns that afflict children with the same condition as my child?
Compassion
Many children, even those without special needs, are afraid of the dentist. However, certain cognitive or emotional challenges may amplify those feelings of fear for special needs children. Therefore, it's important to find a dentist who strives to mitigate their dental anxiety with a compassionate touch.
To learn how a dentist interacts with patients, take a look at online reviews or ask for referrals from fellow parents who have special needs children. Feedback from individuals who have had firsthand experience with a dentist can help you discover if the doctor and their staff demonstrate the kindness and gentleness that your child needs.
Time
The last thing you want is for a dentist to rush through your child's appointment. A dental professional who is in a hurry may not provide the patient and kind care that your little one deserves. When you call to make an appointment for your child, be sure to describe their condition and ask if it is the practice's custom to schedule longer appointments for special needs children. If the answer is yes, there is a good chance that the dentist is more interested in providing quality care than they are in just building up their practice's bottom line.
Are you searching for a special needs dentist in Midland for your child? Look for one who offers knowledge, experience, compassion, and patience.
About the Dentist
Dr. Thomas Youngblood has been practicing dentistry for over 15 years. He is an affiliate of the American Academy of Pediatric Dentistry and enjoys working with all sorts of children, including those with special needs. If you would like to learn more about how our practice can help your unique little one to enjoy a healthy smile, please contact us at 432-231-1011.
Comments Off

on 3 THINGS TO LOOK FOR IN A SPECIAL NEEDS DENTIST IN MIDLAND
No Comments
No comments yet.
RSS feed for comments on this post.
Sorry, the comment form is closed at this time.