September 22, 2020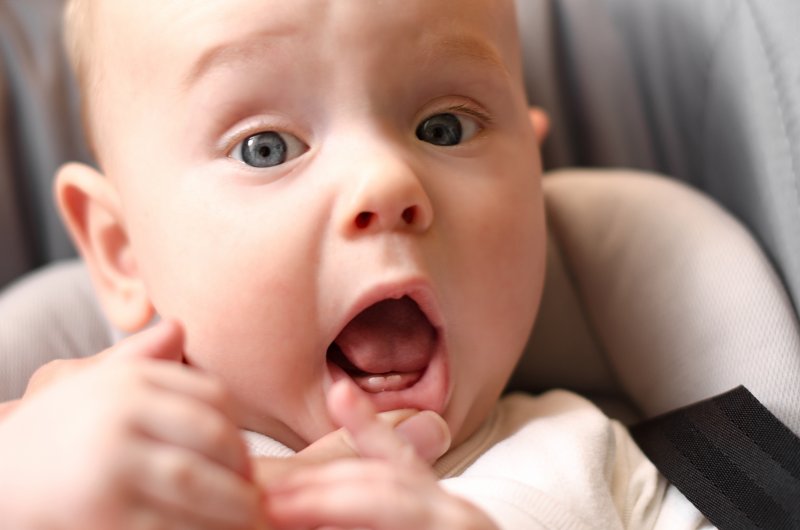 A young child getting their first tooth is exciting, and many children look forward to loosing their baby teeth so that they can get a visit from the tooth fairy. But when can you expect these big milestones to take place? As a parent, it can be difficult to know. After all, every child is different and the time that their teeth erupt and fall out can vary depending on who they are. Continue reading to learn more from your kid's dentist in Midland about when your child will reach these smile milestones.
When Do Baby Teeth Erupt?
Tooth eruption in Midland for young children tends to take place at about six-months of age. Generally, the first teeth to come in are the two bottom incisors, which are the two bottom teeth in the center. Next, it's the top four front teeth and so on. Teeth tend to come in in pairs on either side of the upper and lower jaw. By the time a child is about 2 ½ or 3 years old, they should have all twenty teeth – ten on the top and ten on the bottom.
Girls generally precede boys when it comes to tooth eruption. When a child turns four, their face and jawbone begin to grow which will create space between their primary teeth. This is a completely normal part of the growth process and happens to create space for their adult teeth to emerge later in childhood.
When Do Baby Teeth Fall Out?
Most children start losing their baby teeth during their early elementary years, but every child is different. They could be the first in their class to lose a tooth or it may take a little longer. Either way, chances are that everything is normal. Most kids lose their first tooth between kindergarten or first grade when they are either six or seven. The permanent tooth should emerge fairly quickly afterwards.
Teeth tend to be lost in a similar order as they came in, starting with the bottom teeth in the front, then the top front teeth and so on. Most of the time, children lose the last of their baby teeth between the ages of ten and twelve. Until this time, their smile will be compromised of both primary and permanent teeth.
A small child getting their first tooth is an exciting moment, as is a child knowing that they will be getting their first visit from the tooth fairy that night. If you are concerned about the development of their teeth, make an appointment with your children's dentist so you can get your child on a path to a happy, healthy smile.
About the Author
At Midland Kid's Dentist, you have not just one, but two children's dentist providing quality dental treatment to even the smallest smiles. Dr. Weston Jones earned his Doctoral Degree from Case Western Reserve School of Dentistry. Dr. Thomas Youngblood earned his Doctor of Dental Surgery from the University of Texas Health Science Center at San Antonio Dental School. Both dentists are affiliated with the American Academy of Pediatric Dentistry. To learn more about children's dental health or to schedule an appointment for your child, visit their website or call (432) 520-5437.
Comments Off

on When Do Kid's Teeth Erupt and Fall Out?
No Comments
No comments yet.
RSS feed for comments on this post.
Sorry, the comment form is closed at this time.