September 7, 2020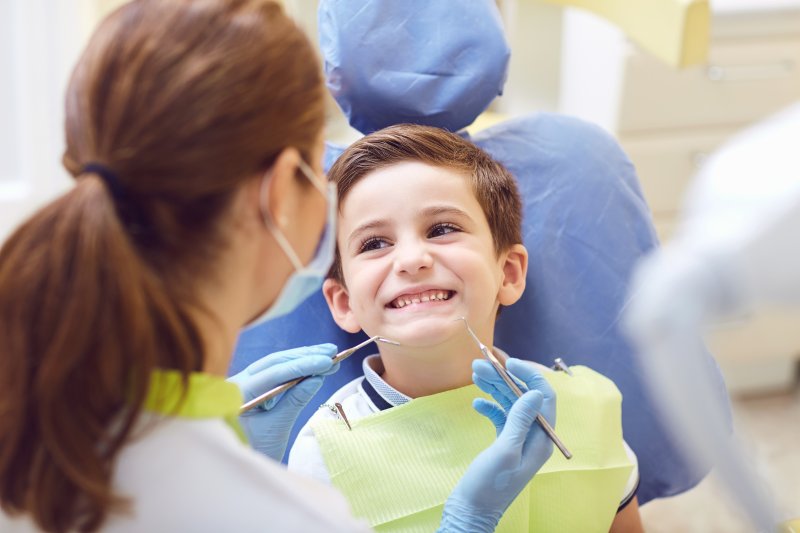 For many children with autism, sensitivities to strange sounds, funny tastes, new sensations, bright lights, and unfamiliar people can be overwhelming and even traumatic. Bringing your child to experience something new can be scary, but it doesn't mean that skipping out on essential dental care is an option. Your children's dentist shares some helpful tips that you can use in order to prepare for special needs dentistry in Midland.
Ask Questions to the Dentist
It's important to note that not all dentists are completely comfortable with treating kids on the spectrum simply because some of them don't have much experience with it. Beforehand, ask them if they have worked with kids with autism before, if parents are able to go to the treatment with their child, how they handle the anxieties of special needs children, and what they do if a child's behavior makes dental work difficult. Carefully listen to their responses so you can determine if they are a good fit.
Practice with Your Child Beforehand
Explain to your child what happens at the dental office. For many children with autism, picture books about visiting the dentist are a great option. Try getting ahold of some basic dental tools so that your child can see, touch, and interact with them before their appointment. This can help to give them a sense of familiarity when they are having their teeth cleaned by their children's dentist in Midland.
Bring Distractions
Ask your dentist if they have a video screen so your child can watch something while they are having their teeth cleaned. If they don't, it may be a good idea to bring a tablet so they can watch their favorite movie, TV show, or video. Distractions can help your child to remain calm during this experience.
Keep Your Child's Comfort in Mind
If you think your child will be uncomfortable with something in particular, try to work around it. For instance, if they are uncomfortable with certain flavors, ask the dentist about the toothpaste flavor options they have available. If your child doesn't like bright lights or certain sounds, bring them sunglasses or headphones.
Know What to Expect
Talk to the children's dentist and hygienist ahead of time to know can get a clear sense of what you can expect when you get to the practice. Knowing how the office procedure works, what you can expect from the waiting room, how long it will take before you and your child can go to the treatment room, and what you should come prepared with can make the process go much more smoothly and surprise free.
New experiences can be challenging, especially for a child with autism. By keeping these tips in mind, you can prepare for a smoother and more comfortable dental experience.
About the Practice
At Midland Kid's Dentist, you have two children's dentist who are familiar with providing dental care to children with special needs. Dr. Weston Jones earned his Doctoral Degree from Case Western Reserve School of Dentistry. Dr. Thomas Youngblood earned his Doctor of Dental Surgery from the University of Texas Health Science Center at San Antonio Dental School. Both dentists are affiliated with the American Academy of Pediatric Dentistry. If you have any questions about special needs dentistry or would like to schedule an appointment for your child, visit their website or call (432) 520-5437.
Comments Off

on 5 Tips to Prepare Your Child with Autism for the Dentist
No Comments
No comments yet.
RSS feed for comments on this post.
Sorry, the comment form is closed at this time.