August 13, 2020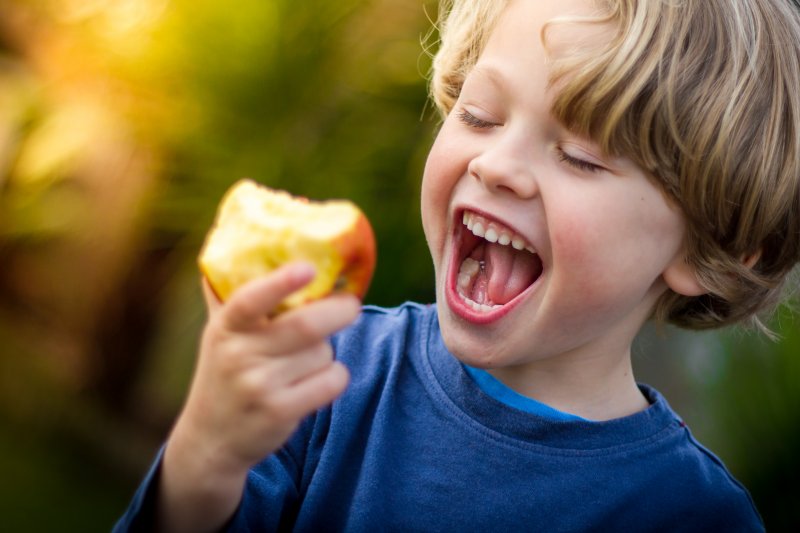 Are you ready for some unnerving statistics? According to the Centers for Disease Control and Prevention, 20% of children between the ages of 5 and 11 have at least one untreated decayed tooth. Plus, a whopping 90% of Americans will have at least one cavity by their 21st birthday! So, it's safe to say that our children's oral health needs a serious upgrade. While a solid brushing and flossing routine can do wonders for their teeth and gums, it is important to also view their diet as an integral part of their dental care regimen. With this in mind, a pediatric dentist in Midland is sharing five cavity-fighting foods!
How Your Child's Diet Affects Their Oral Health
To protect the inner layers and the root of their teeth, each of your child's teeth is surrounded by a protective coating called enamel. While this tough outer barrier is the hardest substance in the human body, it is not indestructible. If not cared for properly, it can erode and lead to tooth decay, cavities, and even tooth loss in extreme cases! Unfortunately, one of the largest culprits of destroyed enamel is sugary foods and beverages, like soda and candy. Although delicious, they turn into destructive acids when they interact with the bacteria in their mouth, which is why it is so important to opt for healthy, cavity-fighting foods instead!
5 Foods to Implement Into Their Diet
Whether it is preparing a snack or packing their lunch, it is important to prioritize a vitamin-rich diet that will keep their teeth, gums, and overall health in tip-top shape. To prevent your next trip to the grocery store from becoming overwhelming, here is a list of five options to try:
Fresh fruits, like apples and melon.
Crunchy vegetables, like carrots and celery.
Dairy products, like cheese and yogurt.
Whole grains, like oatmeal and brown rice.
Lean protein options, like eggs or skinless poultry.
To protect your favorite smile from tooth decay, cavities, and other dental issues, help them implement a vitamin-rich diet. That way, they can enjoy strong, healthy teeth and gums for years to come!
About the Author
After completing his undergraduate degree from Texas A&M University in 1986, Dr. Thomas Youngblood earned his Doctor of Dental Surgery from the University of Texas Health Science Center. Over the last nearly two decades, he has used his extensive experience, clinical skill, and passion for dentistry to help children of all ages achieve beautiful smiles and top-notch oral health. If your child is overdue for their biannual appointment, don't hesitate to schedule an appointment with him through his website or by phone at 432-520-5437.
Comments Off

on How a Nutritious Diet Can Improve Your Child's Oral Health
No Comments
No comments yet.
RSS feed for comments on this post.
Sorry, the comment form is closed at this time.