August 6, 2020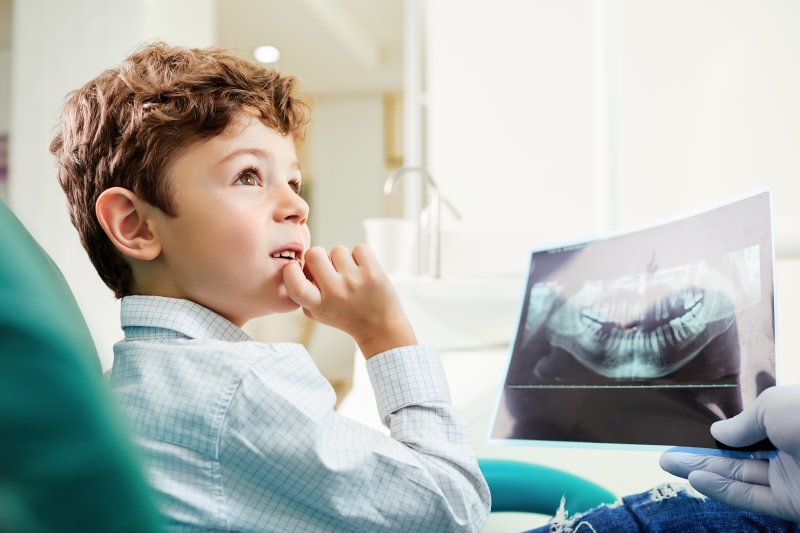 When Wilhelm Conrad Roentgen discovered X-rays back in 1895, the medical field was changed forever. For the first time, doctors could see what was going on underneath the surface without having to risk the potential complications that come with an operation. And thanks to advancements in technology, the process has only been improved and perfected! However, many parents still have concerns about whether dental X-rays are safe for their children. Fortunately, a pediatric dentist in Midland is discussing the safety of digital X-rays and how they benefit your favorite smile.
So, Are Digital X-Rays Safe for My Child?
According to the experts, the answer is a resounding yes! In fact, traditional film X-rays have been replaced with digital ones, which expose patients to 90% less radiation. Even better, they come with the same benefits of a digital camera: they develop quickly, produce high-quality images, and can be easily added to an electronic patient file. Plus, lead aprons are also available to add an additional layer of protection!
4 Ways X-Rays Benefit Your Child's Oral Health
X-rays are not always a part of your child's routine appointments, but they do play a role in protecting their oral health. In fact, they can keep their teeth and gums healthy by:
Detecting cavities between the teeth, which cannot be detected in a visual inspection.
Identifying potential concerns with how their teeth are growing in.
Providing their dental team with an excellent record to monitor changes and progressions.
Helping properly diagnose dental issues.
How Often Should Your Child Have X-Rays Taken?
Since X-rays aren't taken at each visit, many parents wonder how often they should be conducted. Ultimately, their dentist will determine the frequency that best suits your child's dental needs. For children who are at risk of tooth decay, every 6 to 18 months may be recommended. For those who are at low risk, 12 to 36 months may be sufficient.
Since X-rays were once elementary and largely unstudied, it is understandable that many parents are unsure whether it is safe for their children. However, innovations in dentistry have advanced X-rays leaps and bounds. So, you can have peace of mind knowing that they only benefit your child's oral health!
About the Author
Since earning his Doctor of Dental Surgery from the University of Texas Health Science Center at San Antonio Dental School, Dr. Thomas Youngblood has spent the last nearly two decades helping improve the oral health of children of all ages. Outside the office, he is a member of multiple reputable organizations, including the American Dental Association and the Texas Dental Association! If you are looking for a kid's dentist in Midland, visit his website or give him a call at 432-520-5437.
Comments Off

on Are Digital Dental X-Rays Safe for Kids?
No Comments
No comments yet.
RSS feed for comments on this post.
Sorry, the comment form is closed at this time.