July 30, 2020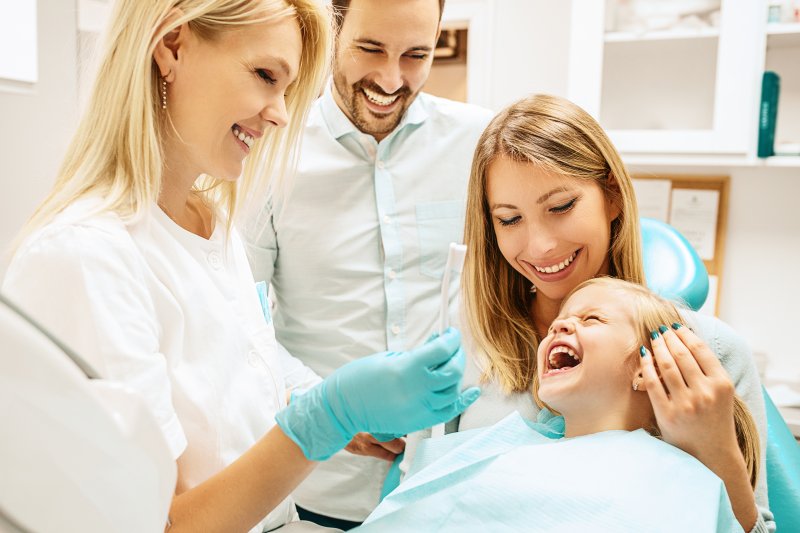 At your child's dental appointment, you may find yourself catching up on e-mails, responding to texts, and planning out the rest of your day. After all, your schedule is jam-packed, so taking advantage of any little moments of peace is crucial. While this method of thinking can be tempting, it is important to be invested in your child's oral health. If you are unsure where to start, a pediatric dentist in Midland is sharing five questions you should ask at their next appointment.
Is It Okay for My Child to Drink Juice?
Juices are often marketed as a delicious beverage that your child can enjoy while also getting the nutrients they need. Unfortunately, there is also a lot of hidden sugar in these drinks, which can wreak havoc on your child's teeth. Therefore, the American Academy of Pediatrics and the American Academy of Pediatric Dentistry both recommend little to no consumption of fruit juices. To ensure your child isn't inadvertently harming their teeth, talk to your pediatric dentist about how much they recommend.
Traditional vs. Electric: Which Is Best for My Child?
For decades, experts have debated whether traditional or electric toothbrushes provide the best clean. Although electric toothbrushes have been shown to effectively remove plaque and food debris at a greater level, they also can lead to tooth decay and cavities if they are not used properly. Therefore, it is important to speak with your pediatric dentist about which one is right for your child at each stage of their life.
When Should I Start Flossing My Child's Teeth?
Flossing plays an integral role in a proper oral hygiene routine. If it is skipped, then the stubborn plaque, food particles, and debris can lodge themselves in between your child's teeth and lead to tooth decay and cavities. To keep your child's teeth in tip-top shape, it is important to begin flossing once their teeth touch one another. Generally, this happens around the age of four, but it can vary depending on your child. Fortunately, your pediatric dentist will be able to provide you valuable insight into when to begin this process and the best tactics to make it a fun, effective experience.
Should I Use a Certain Kind or Amount of Toothpaste with My Child?
As an adult, you probably don't think twice about the amount of toothpaste you apply. However, dentists can provide valuable insight into the amount and kind of toothpaste you should use during your little one's oral hygiene routine. Generally, a small smear of toothpaste (no more than a grain of rice) should be used until your child can spit it out. Once they are old enough, a pea-size amount will provide them with a safe, proper cleaning.
My Child Sucks Their Thumb, How Do I Stop Them?
For many children, sucking their thumb is a comforting behavior that causes them to feel relaxed and safe. Unfortunately, this can damage their smile. The good news is that your pediatric dentist is familiar with helping parents navigate through new challenges as they pertain to dental issues. Therefore, they can recommend intervention techniques and best practices to help your child quit this behavior.
At your child's next appointment, don't hesitate to speak up and ask your pediatric dentist the above questions. Each can provide you valuable insight into how you can keep your child's smile in tip-top shape for years to come!
About the Practice
Backed by their entire staff, Dr. Weston Jones and Dr. Thomas Youngblood use their clinical expertise and passion for dentistry to help babies, toddlers, school-aged children, and teenagers get the dental care they need in the comfortable environment they deserve. From preventive to emergency dentistry, the team at Midland Kid's Dentist is united by their mission to create an enjoyable experience for your child so they look forward to their visits! If you are looking for a kid's dentist in Midland, don't hesitate to visit their website or give them a call at 432-520-5437.
Comments Off

on 5 Questions to Ask Your Pediatric Dentist
No Comments
No comments yet.
RSS feed for comments on this post.
Sorry, the comment form is closed at this time.