October 8, 2020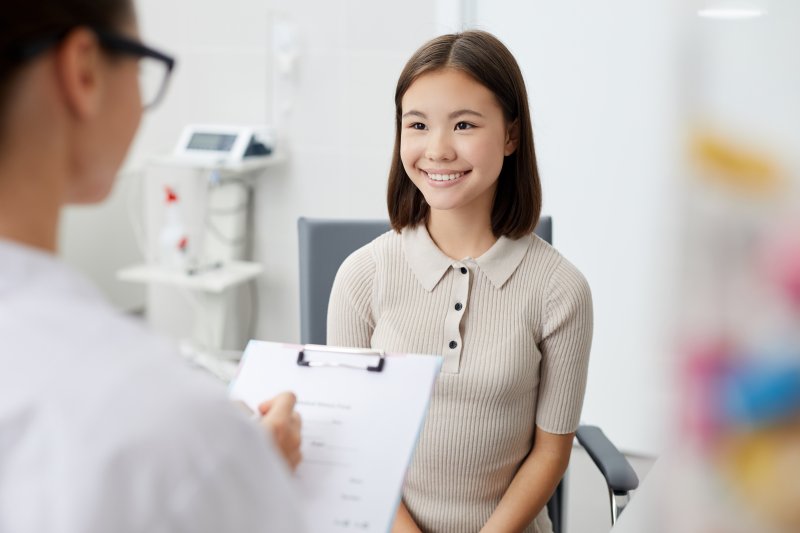 As your teen grows up, they may become "too cool" for a lot of things, including a pediatric dentist. However, it is important to remember that their teeth, gums, and jaw continue to transform throughout young adulthood. While they may want to transition to a general dentist, pediatric dentists have advanced training in addressing the prevalent issues that leave their smile vulnerable to decay and harm. With this in mind, read on for three reasons your teen should see a pediatric dentist in Midland.
#1. Pediatric Dentists Specialize in Growing Smiles
Although their baby teeth may be a distant memory, your teen's smile will continue to change throughout the years. In addition to providing them with professional cleanings that will keep their teeth and gums in pristine condition, pediatric dentists use their special training to monitor their growth and address any red flags that arise.
#2. Wisdom Teeth May Cause Complications
While wisdom teeth typically come in between 17 and 22 years of age, they can begin to cause complications much earlier. Not only can this third set of molars lead to crowding and discomfort, but they also easily collect bacteria and can lead to severe tooth decay. Since 90% of patients have at least one impacted wisdom tooth, a pediatric dentist can closely monitor their development and advise when it's best to have them removed.
#3. Age-Appropriate Oral Care Habits Are Important
Although each child is unique, there are certain habits and behaviors that can affect their oral health and smile across the board. For example, teens who are active in sports should wear a custom-made mouthguard to prevent knocked-out or otherwise damaged teeth. Additionally, products that are high in sugar, like soda and candy, are culprits of tooth decay that can affect your teen's smile and self-confidence. A pediatric dentist can warn them of the dangers of making bad choices on the front end to ensure their teeth and gums stay in tip-top shape for years to come.
When it comes to your teen's smile, no one is a greater ally than their pediatric dentist. Since they are highly trained in their unique dental needs, they are the best choice for the care of their teeth and gums!
About the Practice
Whether your child's first tooth just emerged or your teen's wisdom teeth are coming in, the experts at Midland Kid's Dentist are ready to help with a comprehensive array of services, world-class care, and an exceptional team. At each appointment, Dr. Weston Jones and Dr. Thomas Youngblood use their years of hands-on experience and extensive knowledge on growing smiles to help children of all ages achieve pristine oral health. If it's time for your teen's bi-yearly appointment or you are looking for a "dentist near me," visit their website or give them a call at 432-520-5437.
Comments Off

on 3 Reasons Your Teen Should Visit a Pediatric Dentist
No Comments
No comments yet.
RSS feed for comments on this post.
Sorry, the comment form is closed at this time.