July 6, 2023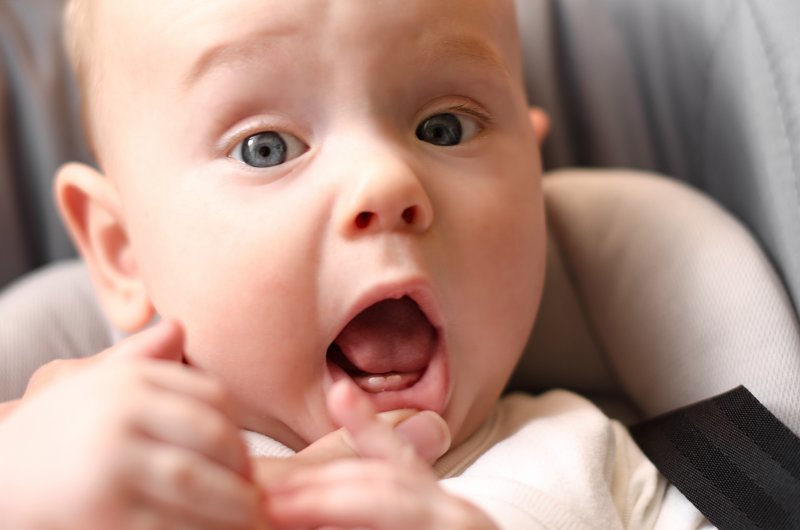 When you are a new parent, there are all sorts of uncertainties. It can be difficult to know when your child's baby teeth will come in and fall out. Getting a first tooth and losing a first tooth are both huge milestones, and they are exciting for both parents and children. Here's what you should know about your child's baby teeth so you know what to expect as they continue to grow.
When Do Baby Teeth Come In?
Children generally develop 20 baby teeth, also known as primary teeth. There is a wide range of variability of when a child's tooth first appears. However, the first teeth usually appear around the age of 6 months. The first teeth to come in are almost always the lower front teeth, also known as the lower central incisors. When your child's first tooth erupts, this is the perfect time to schedule their first dental visit. Most kids will have all of their primary teeth by the time they are 3 years old.
How to Keep Baby Teeth Healthy
When it comes to maintaining a healthy smile, maintaining an excellent oral hygiene routine is key. Assist your child with brushing twice per day and flossing regularly. They should also attend regular cleanings and checkups with their dentist twice a year. This way, their dentist can monitor their smile's development and keep an eye out for oral health issues, like cavities and gingivitis, before they become serious. If you have any questions regarding their growing smile, this is the perfect time to ask.
When Do Baby Teeth Fall Out?
Typically, baby teeth begin to become loose and fall out around the time children go to elementary school full-time – around kindergarten or 1st grade. Most of the time, baby teeth fall out in the same order they came in as the roots of the baby teeth dissolve. Primary teeth most commonly fall out between the ages of 6 to 13, but every child is different. If their teeth are falling out early or later than other kids, this isn't usually a cause for concern. If you have any worries, don't hesitate to reach out to your child's dentist.
Tooth development is an exciting milestone in your child's life. When your child's teeth will come in and fall out will vary for each person. By bringing your child to regular dental visits, they can monitor their growth so your child can show off a healthy, happy smile!
About the Practice
At Midland Kid's Dentist, we have a team of two experienced dentists serving young patients in Midland. With Dr. Ramu Vuppala's extensive knowledge of numerous dental topics as well as Dr. Thomas Youngblood's several decades of experience, even the littlest of patients can get pretty much anything they need under one roof. Both Dr. Vuppala and Dr. Youngblood are active in the American Academy of Pediatric Dentistry. For more information or to schedule an appointment for your child, visit our website or call (432) 520-5437.
Comments Off

on A Guide to Your Child's Baby Teeth
No Comments
No comments yet.
RSS feed for comments on this post.
Sorry, the comment form is closed at this time.