April 21, 2022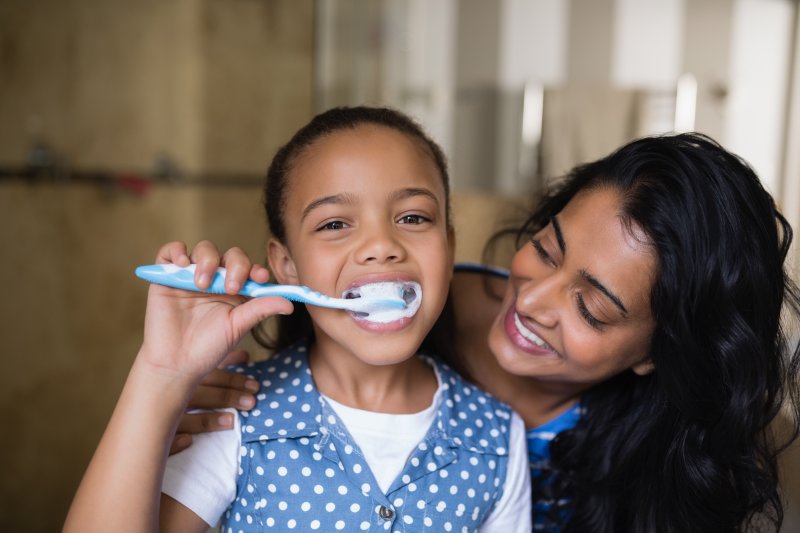 As a parent, you'll probably want to keep providing hands-on help for your child, especially when it comes to brushing their teeth. However, it's best to hand over the reins to your little one, as this will give them the chance to learn on their own. But how can you ensure they'll build good teeth cleaning habits? The most effective way lies mostly in praising their efforts. Read on to learn why and how you should provide positive feedback during your little one's toothbrushing!
What Do Studies Say About Praising Children During Toothbrushing?
A study was published in Child Development from the University of Pennsylvania, Yale University, and the Santa Fe Institute about toothbrushing behaviors in three-year-olds. The focus was to see the relationship between a child's efforts and how frequently they were praised by their parents.
From a sample size of 81 children, the researchers found that the more praise parents offered, the longer the children brushed their teeth. The study was conducted through surveys and video submissions sent from the parents when their child completed their toothbrushing.
How Do I Praise My Child As They Brush Their Teeth?
Firstly, you would have to allow your child to brush their teeth. Whether they have the ability to do it effectively or not is not as important as offering them the chance to try it on their own. Once they have their toothbrush, they'll be able to follow your instructions as best as they can and improve through practice. While you can help them clean the hard-to-reach places, you'll want to offer praise in the following ways:
Focus more on their effort than their results. Their teeth should be clean but providing positive feedback about their work will inspire them to continue.
Try to get down on their level and make eye contact while you speak with them. Be sure to give them a smile to assure them that they're doing well.
Choose generic and process related phrases, like "great job" or "you're doing great."
With these simple methods of praise, you can significantly boost their confidence as well as their willingness to keep up the good work. Over time, you'll start to see them take better care of their teeth all by themselves!
About the Practice
Midland Kid's Dentist provides high-quality, comprehensive, and comfortable childhood dental care for families in Midland, TX and the surrounding communities. We offer a variety of advanced treatments, such as checkups/cleanings, children's dentistry, and emergency procedures. If you'd like to know more about how to help your child maintain a beautiful and healthy smile, feel free to visit our website or call us at 432-520-5437.
Comments Off

on Praising Your Child's Toothbrushing Is Essential—Here's Why!
No Comments
No comments yet.
RSS feed for comments on this post.
Sorry, the comment form is closed at this time.