June 19, 2019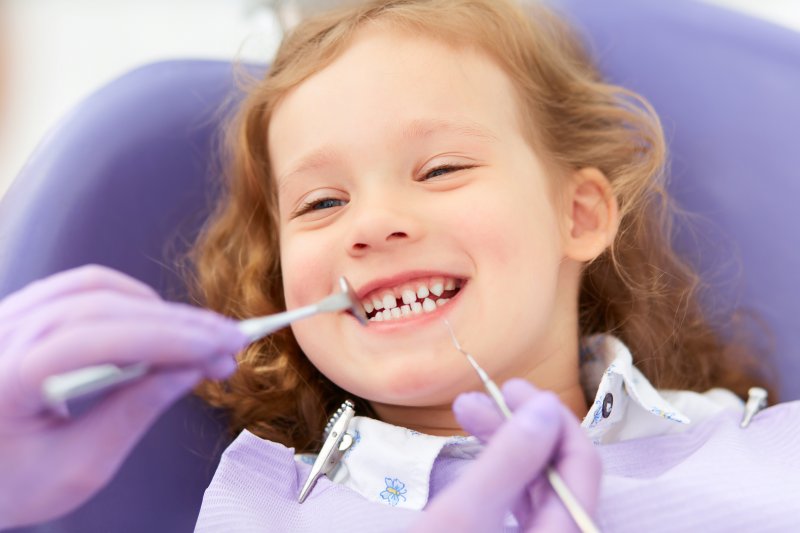 Every dental patient is unique, and your child is no exception; that's why it's so important to find a dentist that's suited to meet their particular needs. Many dental practices will advertise that they take patients of all ages, but when it comes to knowledge of tooth development or the ability to be gentle and patient with younger kids, some dentists are more qualified than others. Here's why looking for a board-certified pediatric dentist in Midland could make all the difference in quality of oral care for your little ones.
What is a Board-Certified Dentist?
Dentists who are board-certified have demonstrated to a board of experts that they possess a mastery of the basic knowledge and skills in a specialized field. For pediatric dentists, this requires passing a written Qualifying Examination and an Oral Clinical Examination in order to show their range of knowledge and a high level of dedication to their particular field. Certification must be renewed annually, so dentists will need to remain committed to continuing their education.
What are the Benefits of Seeing a Board-Certified Dentist?
A pediatric dentist who is board-certified will be better equipped to provide expert care to children of all ages from infants to teens. They'll be able to give advice on various aspects of your child's oral development such as taking care of baby teeth or considering orthodontic treatment.
Dentists who specialize in working with kids are also generally better at interacting with them and creating a trusting relationship. When children are more comfortable during dental checkups, the visits tend to be easier to complete, which can have a positive effect on the quality of oral care.
If your child has special needs, be they physical, behavioral or cognitive, they can benefit from a dentist who is knowledgeable and experienced in treating such cases. Thus, board-certification can be a particularly important qualification that parents of such children will want to look for.
What Other Services Should I Look For?
Many dentists will offer various services that can address the unique needs of certain children. For example:
For children who are nervous about treatment, sedation dentistry can be employed to keep them relaxed. Nitrous oxide, or "laughing gas", is commonly used because the effects wear off quickly afterwards.
For children who particularly have trouble brushing their back teeth, dental sealants are often used for added protection against cavities.
In the case of a dental emergency, you'll want to find a dentist who'll be able to see your kids as soon as possible.
Above all, you need to look for a dentist you can trust to protect your child's oral health. In addition to checking for board-certification, you may also want to visit their offices beforehand to see what the environment's like. Find the right partner to help you nurture your child's smile!
About the Author
Dr. Weston Jones is a board-certified pediatric dentist and is a member of the American Academy of Pediatric Dentistry. He provides a number of services for children, including dental sealants, sedation dentistry, and personalized attention for children with special needs. To schedule an appointment at his practice, Midland Kid's Dentist, visit his website  or call (432) 520-5437.
Comments Off

on Is Your Pediatric Dentist in Midland Board-Certified?
No Comments
No comments yet.
RSS feed for comments on this post.
Sorry, the comment form is closed at this time.