February 17, 2022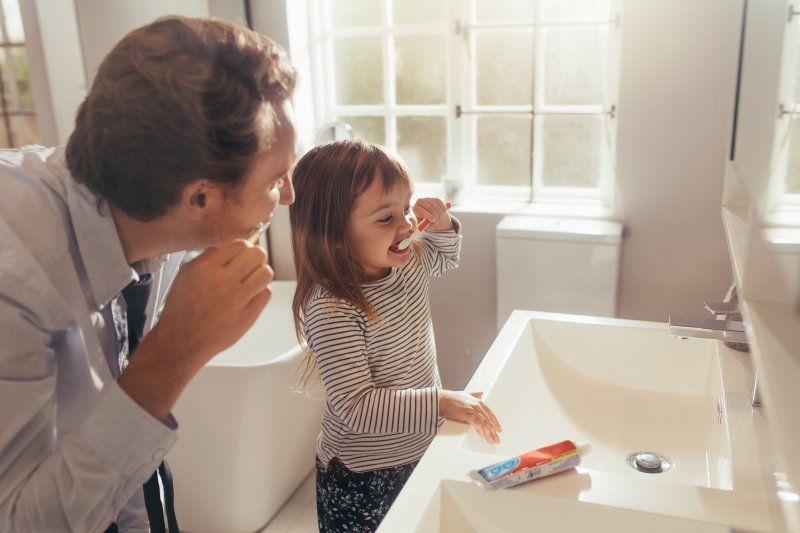 You are doing your best to teach your children to care for their smiles carefully as they get older. However, it can be difficult to convince an energy-filled child to get excited about brushing twice and flossing once a day. There is always something else they'd rather be doing. Now that Children's Dental Hygiene Month has come around, it's perfect timing for getting back into the swing of things. Here are some fun dental products to motivate your kids to keep up with their oral hygiene regimen.
Waterpik Water Flosser
Generally, Waterpiks are thought of as a tool for adults to use. However, they do benefit the smiles of children too. This gadget can be especially helpful for kids who are going through orthodontic treatment to correct alignment issues, or kids who struggling with cavities between the teeth. In order to make it more exciting for your little one, it even includes stickers. This way, they can decorate it to express their unique personality.
GumChucks
Flossing is an important step when it comes to maintaining a healthy smile. However, this is a step that many people, including adults, fail to incorporate in their dental hygiene regimen. Some kids can find it difficult to reach all of the tough spots in their mouth when they floss. GumChucks are a product that can help. This dental tool looks like miniature nunchucks and is a two-handled flossing system with disposable flossing tips. This may make it easier for your child to floss thoroughly while making the dentist-recommended 'c-shape.'
Electric Toothbrushes
While it is absolutely possible for anyone to maintain a healthy smile using proper technique and a manual brush, many children and adults have more success with an electric toothbrush. They help patients to remove more plaque and many of them even include built-in timers to help your child keep track of how long they need to brush.
BrushyBall
To make brushing more fun for your younger children, you could consider BrushyBall. This is a bright-yellow, animated brushing coach that will walk your kids though a 'follow the leader' game. Having a fun interactive game to play when brushing may be just what your child needs to get motivated.
Brushing and flossing isn't necessarily the most exciting chore of the day, but with these fun dental products, you can spice up the experience. This way, your child can maintain a healthy, happy smile!
About the Author
Dr. Weston Jones is an experienced dentist who as been working in the field for over 15 years. He earned his dental doctorate from Case Western Reserve School of Dentistry. Currently, he is a proud member of the American Academy of Pediatric Dentistry and a Board-Certified Pediatric Dentist. For more ways to keep your child's smile healthy or to schedule an appointment at his office in Midland, visit his website or call (432) 520-5437.
Comments Off

on 4 Products for Your Family to Celebrate Children's Dental Hygiene Month
No Comments
No comments yet.
RSS feed for comments on this post.
Sorry, the comment form is closed at this time.