March 24, 2022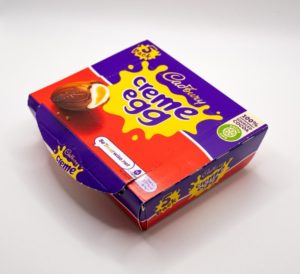 Easter will be here soon. Even though it is usually on a different day each year, you know when this occasion is coming up because the aisles of your local grocery store begin to fill up with candy. While having a piece of candy from time to time doesn't usually do much harm, especially with excellent oral hygiene, people who indulge too much could end up with some oral health issues to address. Continue reading to learn from your pediatric dentist in Midland some examples of Easter candy you and your children should go easy on, plus some tooth-friendly alternatives, relatively speaking.
Which Easter Candies Could Be Problematic for Your Enamel?
Peeps: In addition to having a lot of added sugar, Peeps contain many different dyes, including Yellow No. 5 and Yellow No. 6. If one thing is certain, you don't want to have a smile that is a shade of yellow. Canary-colored Peeps are cute, but discoloration and tooth decay are not. To avoid the need for dental work and whitening treatments, go easy on the Peeps.
Chocolate Bunnies: These are a staple of Easter for many people. A lot of folks love milk chocolate, especially when it is in the shape of a cute bunny. However, chocolate contains a lot of sugar that can cause cavities in the long run. Maybe have an ear or a foot of this large treat on occasion, but overall, milk chocolate is probably something you should avoid.
Cadbury Eggs: Cadbury Creme Eggs are one of the most popular treats you can find this time of the year, but they can cause a lot of damage to your teeth. In addition to all the sugary chocolate on the outside, their filling also contains corn syrup. When consumed too often, this could even mean diabetes and heart disease. Cadbury Caramel Eggs are nearly as popular and also problematic for teeth.
Jellybeans: These chewy, sweet candies are never absent during Easter. They are filled with sugar and are sticky too. This means they adhere to teeth, increasing the potential for damage. They may be fun to eat, but your teeth won't think so.
What Are Some Teeth-Friendly Easter Goodies?
Dark Chocolate: The good news is not all chocolate is bad. If you want this type of treat, choose dark chocolate instead. It contains less sugar but still has that delicious cacao flavor you crave.
Deviled Eggs: They may be on the savory side but are still a delicious snack. It is also a great way to make use of all the boiled eggs that your family has colored.
Dark Chocolate-Covered Almonds: For a crunchy treat, try dark chocolate-covered almonds. They are good for you and aren't nearly as harmful to your smile.
This April, have fun but don't put your family's smiles in harm's way. By switching up the Easter candy selections a bit and maintaining an oral hygiene regimen, everyone can keep their teeth in tip-top condition.
About the Practice
At Midland Kid's Dentist, we realize that taking care of the most precious smiles requires a special kind of knowledge and a gentle touch. Our dentists understand this balance perfectly, and this is why they've been able to help thousands of children achieve and maintain a strong, healthy smile as they grow. If your child has some Easter candy favorites they often choose, you can ask our dentists about them during your little one's next checkup and cleaning which you can schedule on our website or by calling (432) 520-5437.
Comments Off

on What Easter Candies Are Bad for Your Teeth?
No Comments
No comments yet.
RSS feed for comments on this post.
Sorry, the comment form is closed at this time.