November 1, 2020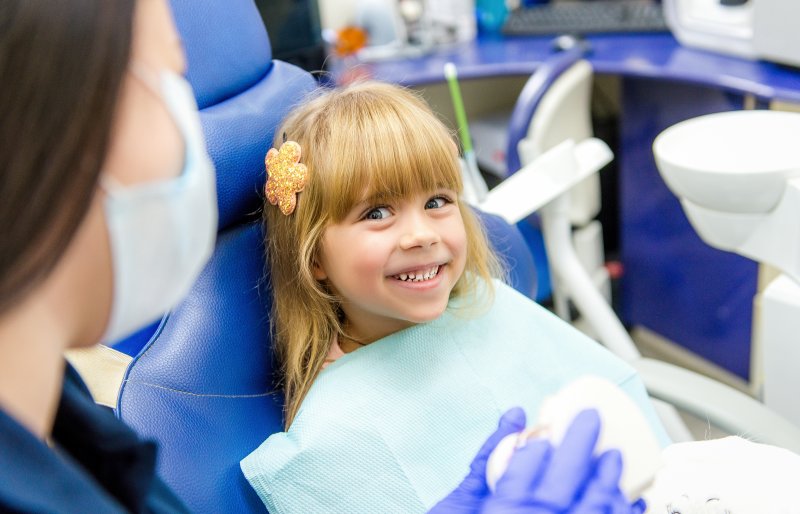 Has your child's pediatric dentist in Midland told you that they need to get a filling? Even though it can be tempting to avoid putting it on the schedule and just hope the issue goes away, this will only lead to greater issues later on. Even if your child isn't in pain, if a cavity progresses, they could end up requiring a more invasive and expensive treatment later on. Continue reading to learn why your child needs a dental filling in Midland and why they should have it done before the end of the year.
What Happens If You Don't Get Fillings?
Cavities occur when decay damages a tooth. This type of destruction is not reversible, and when it is left untreated, it will only spread and become worse. It will continue to destroy healthy parts of the tooth until a simple filling will no longer be a viable treatment. Instead your child will likely end up having to endure one of the following:
Root Canal: When decay reaches the pulp chamber of the tooth, the bacteria will irritate and infect the pulp. Ultimately this could lead to an abscess which is very painful. At this point, a root canal will need to be performed by the dentist in order to save the tooth. The infected pulp will be removed, and the inside of the tooth will be cleaned. Afterwards, the tooth is sealed and sometimes covered with a crown as a final, protective step.
Extraction: When a cavity is left on its own for too long, it can destroy a tooth entirely. At this point, not even a root canal will be able to save the tooth. The dentist will need to extract it in order to prevent the spread of infection.
Why Is It Best to Get Dental Fillings Before the End of the Year?
If you have dental insurance, then you probably know that you are likely to lose out on all of your unused benefits by the end of the calendar year. Your annual deductible is the amount of money that you need to pay out of pocket every year until you are able to take advantage of your benefits. Every January, it will reset. If you have already met your deductible for this year, the smartest thing to do is schedule any necessary visits before you are responsible for paying it again.
If your child needs a filling, don't wait! By scheduling these types of visits now, you will be able to save money and help to keep your child's smile healthy and happy!
About the Author
Dr. Thomas Youngblood earned his Doctor of Dental Surgery from the University of Texas Health Science Center at San Antonio Dental School. He is currently a member of the American Dental Association and Texas Dental Association, and he is affiliated with the American Academy of Pediatric Dentistry. For more information on dental fillings or to schedule an appointment, visit his website or call (432) 520-5437.
Comments Off

on Why Your Child Should Get a Filling Before the End of the Year
No Comments
No comments yet.
RSS feed for comments on this post.
Sorry, the comment form is closed at this time.