May 21, 2022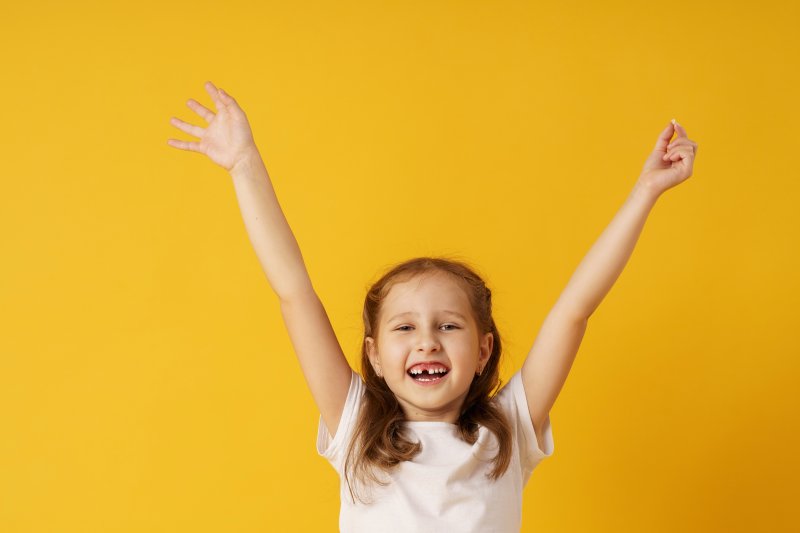 Does your little one still have their baby teeth? Children typically lose their first set of pearly whites around the age of six, which is due to their permanent ones pushing through the gums. However, there are times when extracting their teeth is a good idea. Keep reading to learn when your dentist in Midland might need to remove your child's pearly whites and what you can expect!
When Do Dentists Recommend Tooth Extractions?
Although your little one's baby teeth will fall out in time, there are some cases where extracting them is the best choice. This can be due to certain dental conditions, which will require their dentist to pull their pearly whites before their permanent ones are ready to come out. Several of these reasons include:
Overcrowded teeth which can create issues in jaw development.
Severe tooth decay that can't be fixed with a filling or root canal.
Broken or fractured teeth that are too damaged to repair.
Getting ready for braces.
Preparing Your Little One for Tooth Extractions
Tooth extractions are only recommended as a last resort, as removing baby teeth too quickly can cause problems with your child's chewing, speech, and development. But if your little one needs one or more removed, you can expect them to need either a simple or complex extraction. The first kind is to pull out a tooth that's already above the gum line, while the second may require stronger sedation or local anesthesia to remove one.
In both cases, their dentist will ensure they are as safe and comfortable as possible throughout the entire process. If you aren't sure how to explain the treatment to your child without scaring them, you can always ask your dentist to help you talk about it effectively!
What to Do After the Procedure?
After their procedure, your child will likely feel some discomfort. They'll either be given prescribed medication or recommended an OTC pain reliever to help them manage. Be sure to keep the surgical site covered with gauze and have them rest with their head elevated. This will help avoid unnecessary activity and allow the blood clots to form. Feed your child soft nutritious foods for a few days and make sure they drink lots of water.
So, if you notice any issues with your little one's teeth that may need extracting, be sure to contact your dentist as soon as possible. They'll be able to assess their situation and provide the necessary treatment they need to protect their dental health!
About the Practice
At Midland Kid's Dentist, we provide outstanding, comprehensive, and comfortable dental services for your little one. Our two dentists—Drs. Jones and Youngblood—work so that your child is relaxed and safe while ensuring their smile is in great shape. We also offer advanced treatments like tooth extractions and sedation therapy in case your little one needs to have their baby teeth pulled. If you'd like to know more about tooth extractions or need to schedule an appointment for your loved one, visit our website or call 432-520-5437.
Comments Off

on Will Your Child Need Their Baby Teeth Extracted?
No Comments
No comments yet.
RSS feed for comments on this post.
Sorry, the comment form is closed at this time.