June 22, 2021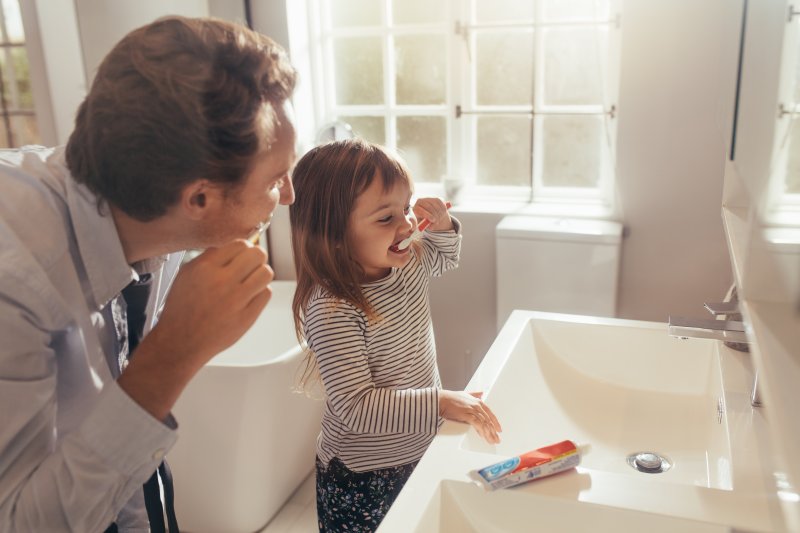 You always try to guide your children in the right direction. Whether you're encouraging them to do well in school or be kind to those around them, having guidance is important. Another way that you try to help out your kids is by teaching them about the importance of maintaining excellent oral hygiene. After all, no one wants to be spending extra time in the dental chair having cavities filled or extractions. But when is the right time to switch them to an electric toothbrush for an optimal clean? Here is what you need to know.
When Should Your Child Switch to an Electric Toothbrush?
Most children can begin using an electric toothbrush by the time they reach the age of two. At this point in their development, it's important that a parent or trusted adult is always supervising them while they are brushing. Many children don't make the switch until they are between the ages of 6 and 8, but it all depends on the child. With proper technique, a manual toothbrush can also be sufficient. Ultimately, it is up to personal preference.
What to Look for When You Choose an Electric Toothbrush for Your Child
These are just a few things that you should consider when you choose an electric toothbrush for your child:
Plaque removal: The most important thing about a toothbrush is that it removes buildups of plaque from the surface of the teeth. This is important to prevent cavities, gingivitis, and other oral health issues.
Head shape: Head shape and size need to be considered because there are numerous hard-to-reach places in the mouth. Some heads are more effective than others.
Bristle quality: Quality bristles can last up to three months before needing to be replaced. If your child isn't using a toothbrush with high-quality bristles, his or her oral hygiene may suffer.
Power source: It is better to choose an electric toothbrush that is rechargeable instead of one that uses a battery.
3 Things to Know Before Purchasing an Electric Toothbrush for Your Child
Below are some things to think about before making the switch for your child:
Be patient: Some younger children can be frightened by electric toothbrushes. After all, they are unfamiliar, make noise, vibrate, and may be more difficult to use for children who have more sensitive gag refluxes. It may not be the right choice for them right away.
Guidance: Your child will need your help, so guide them. If they watch you use an electric toothbrush with excellent technique, this may help them grow accustomed to it.
Observe them: Some children breathe through their mouth more than their nose, making it more difficult for them to brush correctly. Keep an eye on them to ensure that they aren't having too much difficulty.
Electric toothbrushes are a great tool for both adults and children. With the tips listed above, your child will be showing off a clean, happy smile in no time!
About the Author
Dr. Weston Jones earned his dental doctorate from the Case Western Reserve School of Dentistry. Currently, he is a proud member of the American Academy of Pediatric Dentistry and is a Board-Certified Pediatric Dentist. To learn more about children's dentistry or to schedule an appointment for your child at his office in Midland, visit his website or call (432) 520-5437.
Comments Off

on What Age Is Best for Buying Your Child an Electric Toothbrush?
No Comments
No comments yet.
RSS feed for comments on this post.
Sorry, the comment form is closed at this time.