October 1, 2018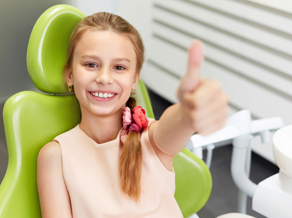 Despite the busy schedules of parents, they still want to make sure that the health of their children is well taken care of at all times. However, you don't have to worry about the proper care of your kids' oral health for we at Midland Kid's Dentist are here to help! We specialize in the care of infants, toddlers, school-aged kids, teens, and even those who have special needs.
To help parents get a clearer view on the proper care and maintenance of their kids' oral health, we have prepared a list of commonly asked questions as well as its answers.
What is Children's dentistry?
It is a special branch of dental care that handles the needs of children from infancy to their teenage years. The dentist who performs this has taken an extra two years of specialized training, giving the guarantee that they can provide the adequate amount of care needed.
Are the primaries important?
There is a common misconception about these teeth since they would eventually fall out. But this does not mean that they can be taken for granted. The primary teeth are essential for the growth and eruption of the permanent teeth. Any complications that will develop with the primaries can compromise the overall growth of the adult teeth, which is why it also needs adequate attention and care.
When is the best time to bring a child for their first visit?
The American Academy of Pediatric Dentistry, as well as our dentists, recommend that a child should attend a dental appointment when their first tooth erupts or around their first birthday and this should be maintained every six months. But whenever a child needs the attention of a dental professional, they can just visit us at Midland Kid's Dentist for emergency dentistry.
When should the parents start cleaning their kid's mouth?
Even before any tooth erupts, it is essential to clean the kids' gums by using a clean, damp cloth. As soon as a tooth erupts, a toothbrush specific for infants can be used. Toothpaste is only advised if they already have a few teeth, be careful to use a tiny amount since excessive fluoride can be harmful to the child's teeth.
To help the child avoid any type of complications, make sure to build a healthy foundation for their dental health as early as possible. Teach them proper hygiene and care at an early age, and this can manifest until they grow old.
Your child also deserves outstanding dental care services. We provide Children's Dentistry in Midland, TX. Book your appointment with us at Midland Kid's Dentist and let us help you and your child achieve beautiful and healthy teeth!
Comments Off

on Frequently Asked Questions About Children's Dental Health Care – Midland, TX
No Comments
No comments yet.
RSS feed for comments on this post.
Sorry, the comment form is closed at this time.