March 11, 2020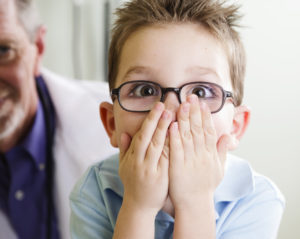 As you navigate how to keep your family safe during the COVID-19 pandemic, the last thing you need is a dental emergency! While many dental offices are doing their best to accommodate emergency situations, we should all be trying to prevent them from happening in the first place, now more than ever. One way you can protect your loved ones' smiles is to avoid foods that can break teeth, dislodge fillings, or cause oral infections. Here are some snacking suggestions from your Midland emergency dentist to keep you and your family's smiles happy and healthy.
Foods That Cause Dental Emergencies
It's common knowledge that eating too much sugar can cause uncomfortable cavities. However, that's not the only connection between what your child eats and the health of their mouth. To protect them from painful and inconvenient dental emergencies, try to avoid or limit eating:
Chewy, sticky foods: Carmel candies, taffy, and other chewy snacks may seem soft and harmless, but they can stick to and dislodge dental fillings or crowns.
Small, tough bits of snacks: Foods like popcorn kernel shells or pieces of nuts may become wedged between your little one's teeth, which can cause damaged enamel or oral infections.
Extremely hard foods: Biting down on a hard candy, ice cube, fruit pit, or other hard food can easily weaken your child's teeth and cause them to chip, crack, or fracture.
Smile-Friendly Snacks
Thankfully, there are plenty of tasty, smile-friendly snacks the whole family can enjoy instead. Try eating more dairy products and lean meats like nonfat yogurt, cheese, canned salmon, kale, eggs, and beans to strengthen the jawbone and teeth. To lower your son or daughter's risk of tooth decay, encourage them to eat more raw vegetables that are high in fiber, like carrots, celery, and cucumbers. Additionally, foods with vitamin C like oranges, cantaloupe, sweet potatoes, and tomatoes are an excellent way to boost the immune system and help the gums fight off gum disease.
More Tips for Preventing Dental Emergencies
While your new daily schedule may look very different than it did at the beginning of the year, don't forget to keep practicing your regular dental routines. It's important that both you and your little one are still:
Brushing your teeth for two minutes twice a day.
Regularly using mouthwash and dental floss.
Drinking plenty of water throughout the day.
Unfortunately, not every dental emergency can be avoided. However, with these tips from your Midland dentist, you can help keep your family's smile's safe with better snacking habits.
About the Practice
In accordance with the Executive Order issued by Texas Governor Gregg Abbott on March 22nd, 2020, Midland Kid's Dentist in Midland, TX will be postponing non-emergency appointments until after April 21st, 2020. If your child is experiencing a broken tooth, knocked-out tooth, severe toothache, or other dental emergency, please don't hesitate to contact us. We will continue to have staff on hand to guide you through your unique situation. Thank you for your patience, and please feel free to contact us with your questions or concerns via our website or at (432) 520-5437.
Comments Off

on Eating Right & Preventing Dental Emergencies During COVID-19
No Comments
No comments yet.
RSS feed for comments on this post.
Sorry, the comment form is closed at this time.