November 15, 2022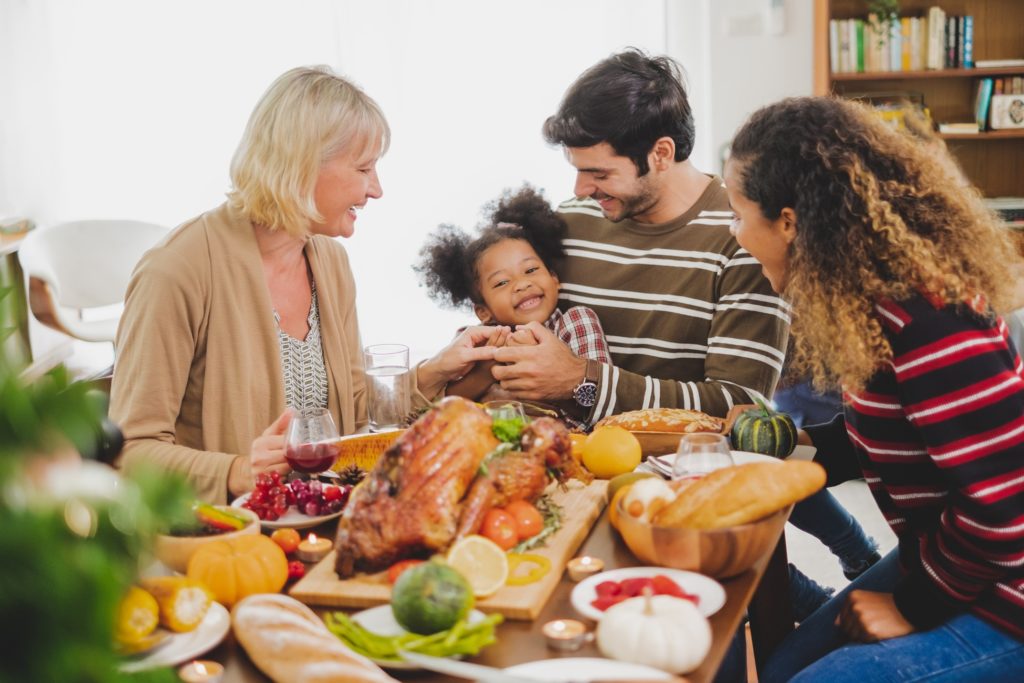 Your child's teeth do more than complete their smile; they help them bite and speak too! So, as you can imagine, their little chompers are working overtime this holiday season. The good news is that you can give them a little extra TLC with these Thanksgiving-specific oral hygiene tips for kids!
Tip #1: Keep Their Oral Hygiene Routine in Place, Even on Break
During fall break, there's a good chance your child won't keep up their usual routine of waking up early, having a bedtime, etc. While some R&R is certainly okay, it's important not to stray too much when it comes to important best practices like brushing and flossing. Even on their non-school days, they need to complete their oral hygiene regimen each morning and evening – no exceptions!
Tip #2: Make Sure Their Other Meals Are Well-Balanced and Smile-Friendly
Thanksgiving meals aren't known for being overly healthy, and that's okay! It's perfectly fine for your child to indulge in all of their favorite, festive dishes. It is a good idea, however, to keep their other meals well-balanced and smile-friendly. For example, avocado toast with scrambled eggs is a "better" option than cinnamon rolls and chocolate milk the morning of.
Tip #3: Limit Their Consumption of Added Sugar
Since sugar is one of the leading culprits of cavities, it's important to keep their consumption of it to a minimum. Of course, that might seem like a near-impossible task between Halloween and New Year's Eve. Luckily, even small changes (like offering them water instead of soda) can make a big difference!
Tip #4: Encourage Them to Wear a Mouthguard During Sports
Does your child enjoy playing football on Thanksgiving? Maybe they are involved in soccer, cheer, dance, baseball, or another extracurricular activity over the long weekend. If that's the case, then encourage them to wear a mouthguard. This will help protect their teeth from a rogue ball or accidental elbow that would've otherwise resulted in a dental emergency.
Tip #5: Schedule Their Second Checkup and Cleaning of 2022
If your child hasn't attended their second dental checkup and cleaning of 2022, then now is the time to schedule their visit! These appointments don't just screen for cavities; they also remove stubborn plaque and clean the areas of their mouth that they might miss. Since the new year will be here before you know it, don't wait – get their visit on the calendar now.
Your child's teeth play a crucial role in helping them speak clearly, smile confidently, and chew effectively, so make sure they get a little extra TLC this Thanksgiving!
About the Practice
Midland Kid's Dentist is a top-rated pediatric dental office that is proud to help infants, teens, and everyone in between! Each member of our team has a passion for helping growing smiles thrive, and we're happy to offer a wide range of services at our conveniently located Midland office as well. If you have a question about children's dentistry or you'd like to schedule an appointment, don't hesitate to visit our website or call (432) 520-5437.
Comments Off

on 5 Thanksgiving-Specific Oral Hygiene Tips for Kids
No Comments
No comments yet.
RSS feed for comments on this post.
Sorry, the comment form is closed at this time.