October 15, 2019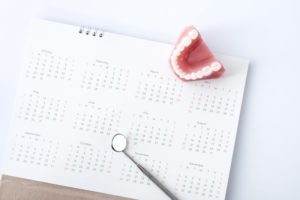 Your family is always busy, and you may be particularly so during the last few months of the year. You may be making plans for winter travels, preparing for get-togethers with your relatives, and shopping until you drop. In all the year-end chaos, it would be easy to forget to bring your child to their dentist in Midland for a checkup or recommended restorative treatment. However, you should not let your family's oral health slip your mind! If you wait until 2020 to schedule your child's appointment, you will have missed out on valuable insurance benefits. Let's discuss how you can get the most out of this year's policy.
Benefits Don't Roll Over
Most PPO dental plans work on a calendar year basis. At the beginning of the year, you are given an annual maximum that you can put toward care for your family. At the end of the year, whatever portion of that maximum you have not used disappears. It does not roll over into the following year. Most policyholders (over 95 percent, according to the National Association of Dental Plans) do not even come close to taking full advantage of their maximums. That amounts to an astronomical sum of lost benefits each year.
Take a look at your family's insurance policy. What is your annual maximum? Have you come close to using it? If not, now is the time to schedule a visit to your pediatric dentist in Midland for covered services so you can get more value out of your policy.
Tips for Maximizing This Year's Insurance Coverage
Here are some more tips to help you take full advantage of dental insurance for your child before 2019 expires:
Schedule preventive care. It's recommended that children and adults like visit a dentist for an exam and cleaning at least twice a year. If your child has not yet had their second preventive visit this year, schedule it ASAP. Most PPO plans allow for two such appointments each year at no out of pocket cost to the policyholder. Your plan might even cover additional preventive services for your child, such as fluoride or dental sealants.
Schedule recommended treatment. If the dentist recommends that your child have some restorative treatment done, you may still have time to use this year's benefits to get that taken care of. You may end up paying more for the same services next year due to heightened insurance premiums or other policy changes.
Do some homework on your policy. It may be wise to take a moment to review the details of your policy. Knowing about things like your waiting period, deductible, and what specifically is covered can help you formulate a strategy to get the greatest value from your coverage.
Your dental insurance policy is there to help your child's smile stay healthy and happy. You should make every effort to use it to the full before 2019 ends.
About the Author
Dr. Thomas Youngblood is a Texas native who is proud to serve families in Midland and the surrounding areas. He earned his dental degree from the University of Texas Health Science Center at San Antonio Dental School. As a father of three, he has a personal appreciation for the importance of pediatric dental care. Dr. Youngblood and our team are happy to work with a broad range of insurance companies. To find out how we can help you maximize your policy, contact us today at 432-520-5437.
Comments Off

on Your Dental Insurance Is About to Expire — Use It or Lose It!
No Comments
No comments yet.
RSS feed for comments on this post.
Sorry, the comment form is closed at this time.